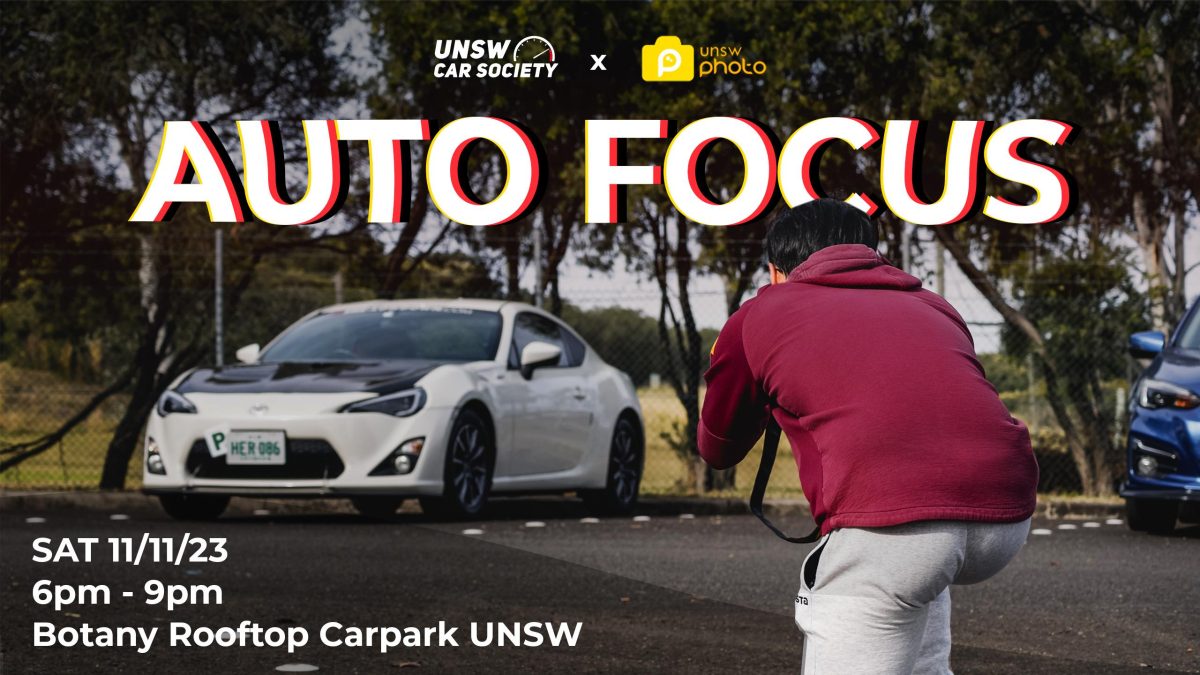 Hey Carsoc fam! Hope everyone is enjoying your term three! UNSW Car Society and UNSW PhotoClub society are teaming up for a meet!
Make sure to bring yourself, friends and clean rides for a sick SUNSET PHOTOSHOOT at UNSW!
Details:
????️ Date: Saturday 11th of November
⏰ Time: 6-9pm
???? Location: Botany Carpark Rooftop UNSW
Come along get some photos taken or learn to be your own car photographer!
Can't wait to see you there!
As always, antisocial behaviour, dangerous driving and excessive revving will not be tolerated. Please drive responsibly especially in public spaces and around pedestrians. Please be good, remember to drive on the road and remember that being present in a public space is a privilege, not a right, so a little respect goes a long way.
By attending this event, you acknowledge that UNSW and its societies are not responsible or liable for any damages and/or offences that occur during the duration of the event.
Sign up Here: https://docs.google.com/forms/d/1O63oyHLifyoaOUlSxgrKf-WMXahof7d09Du3RL7LvRc/viewform?edit_requested=true