UNSW PhotoClub is the hub for photographers from UNSW to develop and hone their skills, providing both an environment for discussion and the exchange of ideas. The club has nurtured many talented photographers whose interests cover a wide range of disciplines, including portraiture, photojournalism, fashion, wedding, street, landscape, mobile, astrophotography, advertising, videography and more.
Our Goals & Aims
Promote photography as a hobby in UNSW.

Provide a learning and sharing base for budding photographers.

Provide avenues to members who want to develop their interests in photography.
Awards
PhotoClub has won several awards throughout its history. We were awarded best Regular (non-faculty) Club at UNSW in 2012 and 2013, and achieved second-best in 2017. We were also recognised for holding the second-best off-campus event, our annual PhotoDash, at UNSW in 2017. Finally, we were an honourable mention for the Regular Club of the Year in 2019.
Senior Executives
President – Anson Yip
Vice President & Marketing Manager – Marco Lam
Secretary – Pooja Chandrasekar
Treasurer – MD Salim Shadman Alam
Arc Delegate – Sarah Lu
Events Manager – Reynard Tay

Communications Manager – Sonika Nemelipuri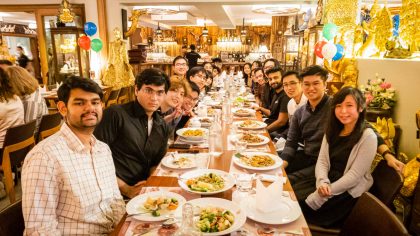 FAQ
How do you join PhotoClub?
Come along to O-Week or any of our events and sign up there! For more info on how to join, please click here.
Why should you become a PhotoClubber?
Meet new people interested in the same things as you!

Several free events every week.

We cater for photographers of all levels – beginners to advanced – and you don't need to have a camera!
For all of our activities, click here!
For more reasons for joining go to our Join Us page here.
Are there any tutorials teaching you how to use your camera?
Of course! We sometimes hold a general camera tutorial at the start of a term during a Friday event. We also have base-level workshops, especially during the initial weeks of term!
Which brand of camera is the best?
The one you are shooting with!
You don't have a DSLR, can you still join?
Yes – you don't even need a camera;…just passion and willingness to have fun!
If you want to volunteer or join the executive team, who do you talk to?
Email: president@unswphoto.com.