Have cool events but no photographer to capture them?
The Coverage program is an initiative dedicated to helping UNSW societies and organisations promote themselves. Complete the form below and we'll put out a volunteer request to our members for a photographer to attend, take and provide a limited number of photos for your social media. We'll also share the photos on our social media so you can increase your outreach even more!
This program is only suitable for small events and opportunities. If you're interested in having a photographer for large and/or paid events, click here.
If you have an event that needs to be photographed, please complete the Coverage Form
Contact us at coverage@unswphoto.com if you have any questions or concerns.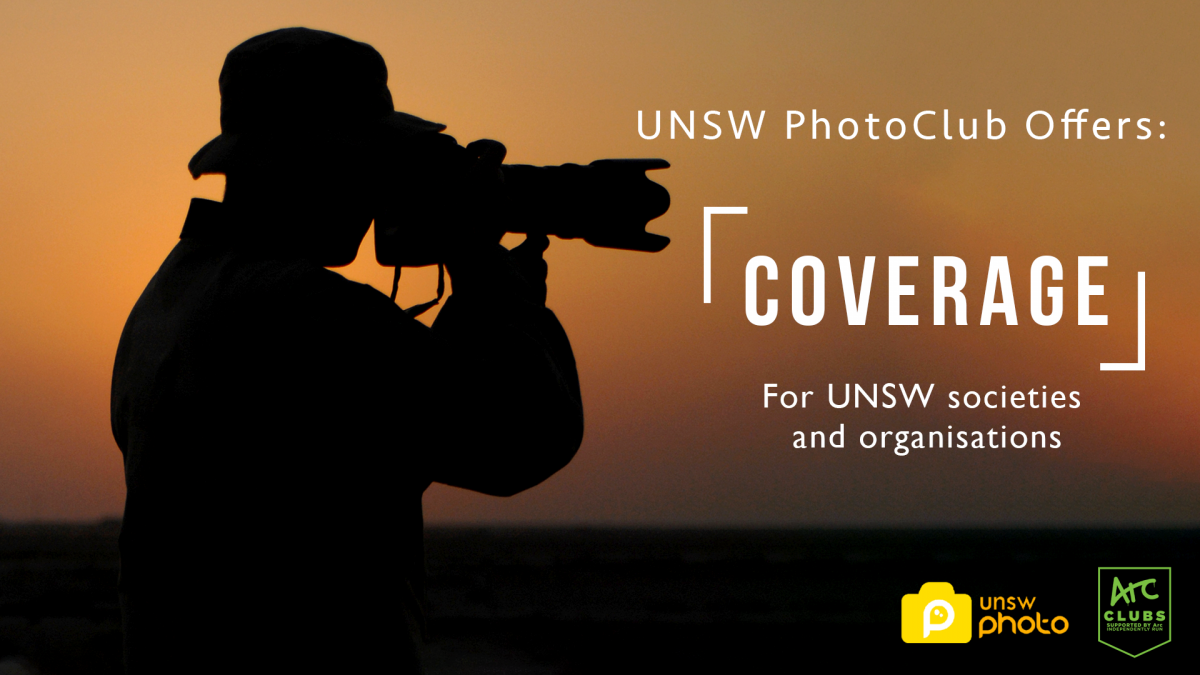 Current Coverage Opportunities 
UNSW Psychology society is hosting a LinkedIn workshop on 15th September 2022

Requires a photographer to take the head shots of 30 to 50 participants
Event takes place in the first week of trimester and the expected duration is 3 hours
Photographer gets free access to the LinkedIn workshop + any workshop resources and free lunch    
If you're interested in any of the opportunities above, please email; coverage@unswphoto.com along with your PhotoClub membership number for more details.