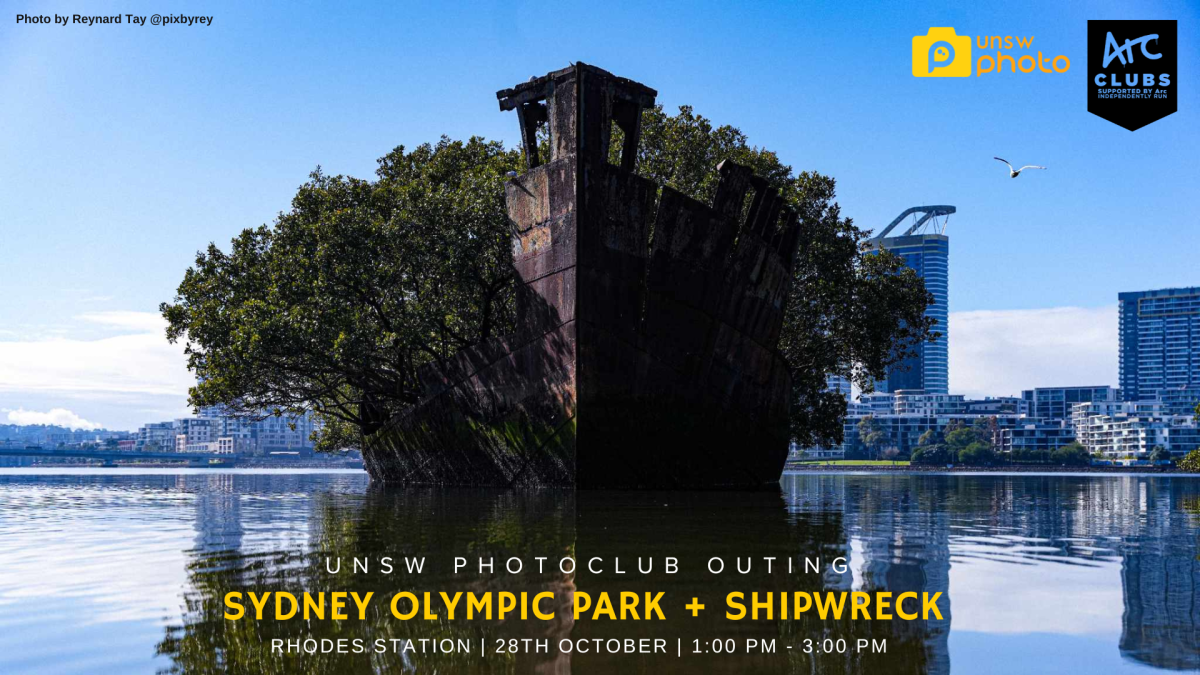 Event Details:
Date: 28th October 2023
Time: 1:00pm – 3:00pm
Meeting Location: Rhodes Railway Station
Always wanted to explore the suburbs of Sydney but never got an opportunity to? Join us on a scenic walking route for shipwreck spotting! Rhodes coastal side is famous for all the ancient shipwrecks that litter the shoreline, which makes for amazing rustic-looking photos. After that, we will go to Olympic Park to visit Brickpit Ring Walk, another amazing photo opportunity.
Please keep an eye on our Instagram story on Saturday in case of any changes and for the exact meeting point.

This event is FREE for UNSW PhotoClub members but spots are limited, so be sure to secure your place by registering here ASAP. This event is open to 2023 PhotoClub members only.
Not a PhotoClub member? Sign-up online: https://www.unswphoto.com/join-us
Sign-up link: https://docs.google.com/forms/d/1345ysKirkWn-e-ALt8b5P7DWSs-gMIMwiLVt03c7hLY
FB Event Link: https://fb.me/e/60WcXGoET