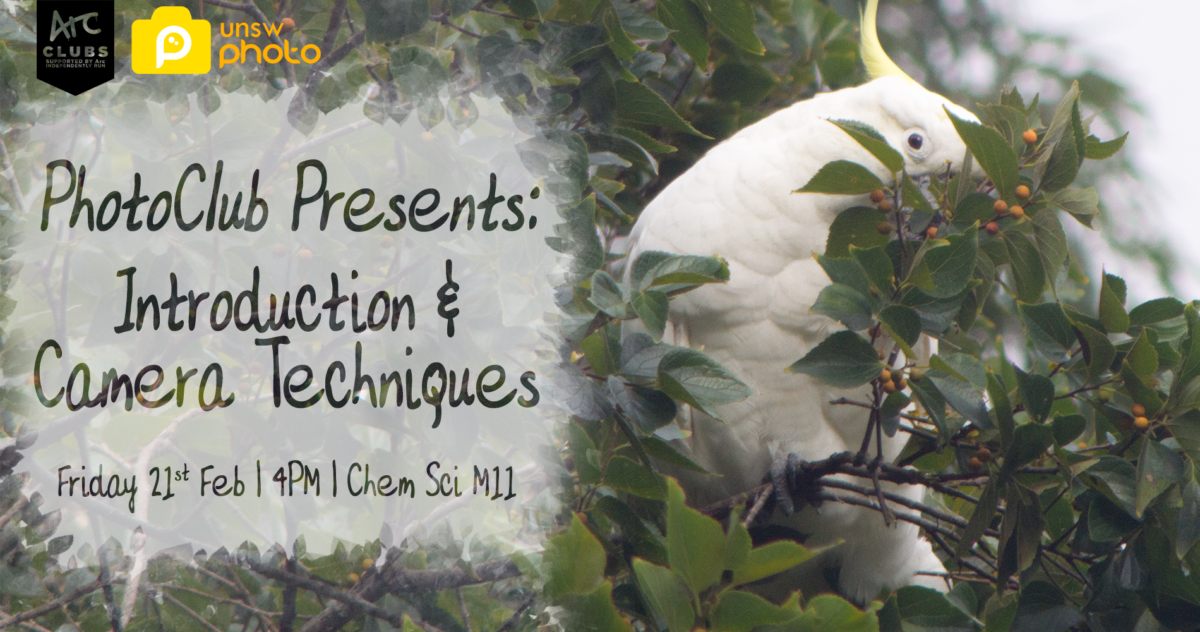 Week 1 Tutorial: Introduction & Camera Techniques + Free Pizza & Drinks!
Points of Contact
1. Izzaldin – +61 423 388 884
2. Anson – +61 412 835 396

*RSVP by clicking 'going' on the Facebook event*

Welcome to PhotoClub for 2020! Our first tutorial of the year will start with us giving you an overview about the many opportunities we have to offer. Afterwards, we'll be exploring your best friend: a camera! We'll cover some general photography tips and inspirations before diving into some camera settings to spice up your photography in ways you perhaps hadn't thought of!

And of course, how could we not have free Pizza & Drinks (alcoholic & soft) to mingle and meet your new PhotoClubber friends over!

*This event is open to 2020 PhotoClub members only (please bring your membership cards).

Not a member? Sign-up online: unswphoto.com/join-us

PhotoClub goes to Watsons Bay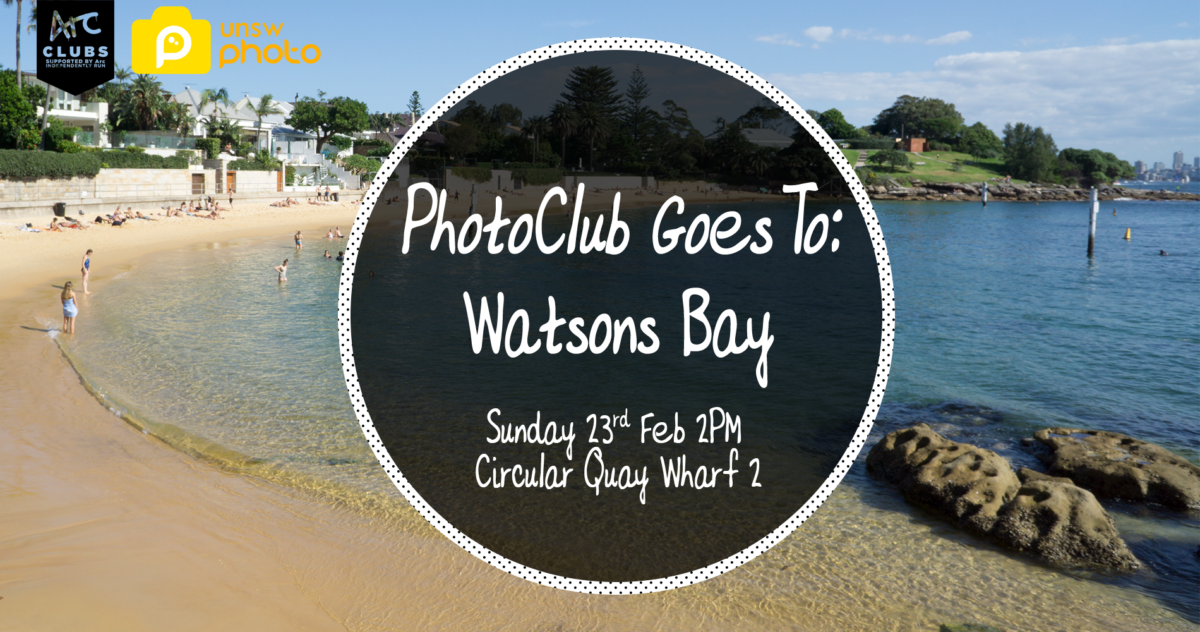 Points of Contact:
Izzaldin – +61 423 388 884
Anson – +61 412 835 396

*RSVP by clicking 'going' on the event*

Join us on our first photography walk of the year to Watsons Bay! It is an amazing walk with lovely views of beaches, gorgeous coastal sceneries and the iconic red and white Hornby Lighthouse. It is a great opportunity to explore the less busy and urbanized part of Sydney, make precious memories and even new friends!

We will be meeting at Circular Quay, Wharf 2 @ 2:00pm to catch the F4 ferry at 2:17pm. It won't wait so please be on time! Alternatively, you can also meet us at Watsons Bay Wharf @ 2:45pm.

The walk will start at Watsons Bay Wharf and continue to the Hornby Lighthouse.

Please keep an eye on the Facebook event on Sunday in case of any changes and for exact meeting point.

Items to bring could include:

Camera
DSLR, MILC, Compact, Film, Mobile, as long as it takes pictures!
Tripod
Comfortable and walking shoes
Opal card
Sunscreen & hat for sun protection

*This event is open to 2020 UNSW PhotoClub members (please bring your membership card).

PhotoClubbers, want to borrow some equipment for free? Check out the list at: unswphoto.com/equipment


Merchandise

T-Shirts are now available: CLICK HERE
Get a T-Shirt for the upcoming hot weather!
T-Shirts are on sale for only $12!! We've covered part of the cost for you to bring the price down! Stock is limited, so get in quick to ensure that you get your size!
There are also a few hoodies remaining and a combo deal of $45 for both a hoodie and t-shirt is still valid!
Questions? Send us a message on Facebook!