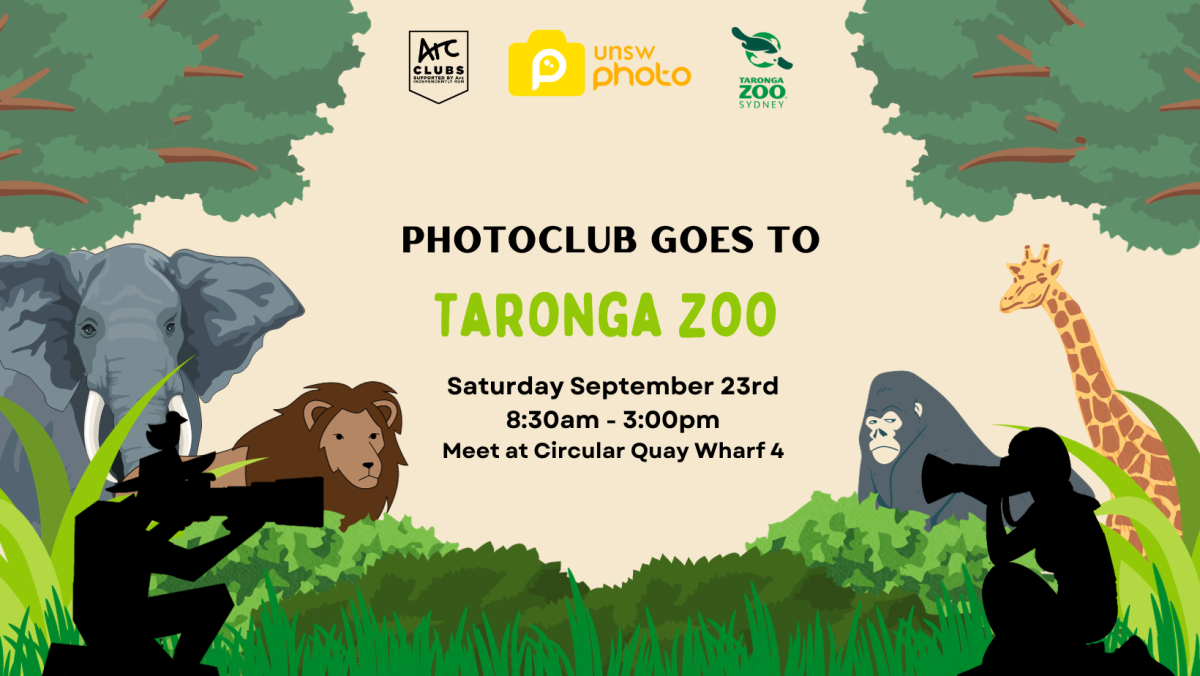 Event Details:
Date: 23th September 2023
Time: 8:30 am – 3:00 pm
Meeting Location: Circular Quay Wharf 4
Cost: $20 (Arc), $30 (Non-Arc)
Looking for some (semi) wildlife shots to take your animal photography skills to the next level? Want to have a good time visiting quintessentially Australian animals like the Platypus, Wombat and Kangaroo? Wait look no further!
UNSW PhotoClub is bringing you to Taronga Zoo this week!!
Come join us take the F2 Taronga Zoo ferry across the world-famous Sydney Harbour to Taronga Zoo before exploring the exciting labyrinth that is Taronga Zoo visiting the Koalas, Emus, Platypus and Kangaroos (lots and lots of Kangaroos… and Wallabies) snaking through the famous parkland styled zoo with the famous Sydney Harbour setting the backdrop!
If this event sounds just like what gets you excited, then what are you waiting for? Sign up NOW as spots are limited and will be sold out fast!

Registrations for this event strictly close on Thursday, 21st September 2023 at 5 pm.
Please keep an eye on the Facebook event on that day in case of any changes and for the exact meeting point. 
Not a PhotoClub member? Sign-up online: https://www.unswphoto.com/join-us
Sign up link here
FB Event Link: https://fb.me/e/39Q8ZP8MP