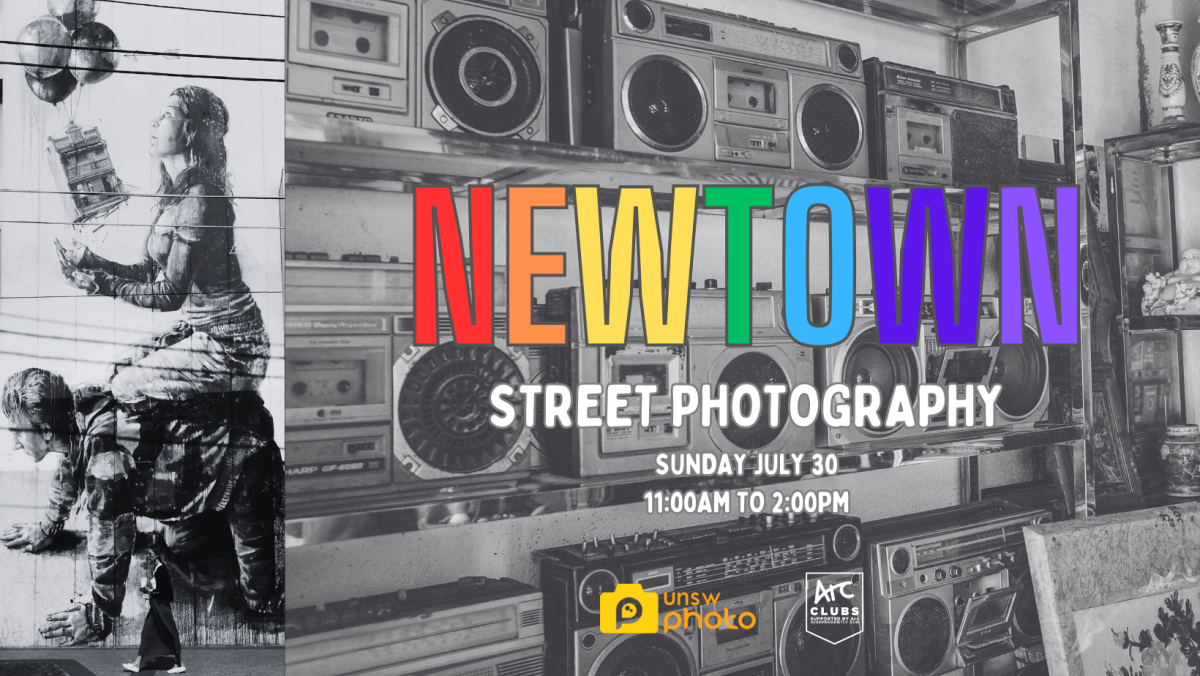 This Sunday, join us as PhotoClub takes you through Newtown, a bohemian Sydney suburb
filled with street performers, graffiti, iconic street arts, murals and unique shops making it the
perfect location for street photography.

We will meet at the Newtown Station, Kings St entrance and explore the iconic works like
the I Have a Dream mural, Falling Sky mural and the Mays Lane Art Project just to name a
few.
This event is FREE for all current 2023 PhotoClub members but spots are limited and will run out fast so make sure you register to save your spot!
Not a PhotoClub member? Sign-up online: https://www.unswphoto.com/join-us
Sign Up: https://www.eventbrite.com.au/e/term-2-week-9-outing-vintage-street-photography-in-newtown-tickets-678417102817?aff=oddtdtcreator
FB Event Page: https://fb.me/e/2Escs74Nb