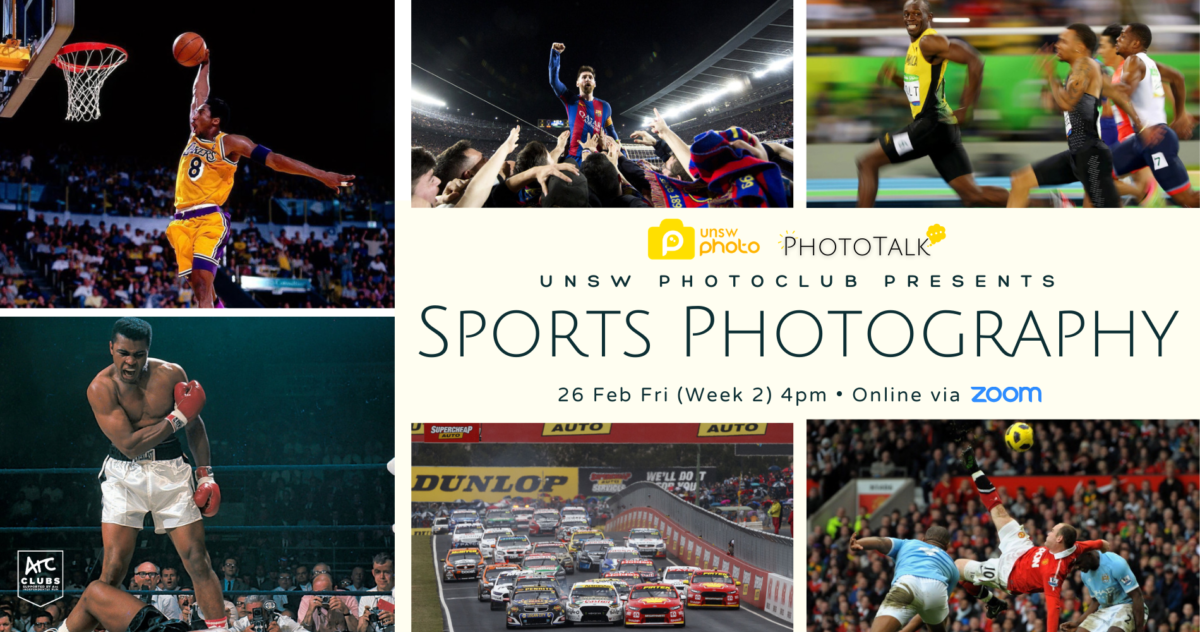 Week 2 PhotoTalk: Sports Photography
Date: 26/02/2021
Time: 4:00pm – 5:30pm
Location: Online
Points of Contact:
Izzaldin – +61 423 388 884
Message us on Facebook or Instagram
*RSVP by clicking 'going' on the Facebook event*
Struggling to get a decent photo of your friend playing at a football game? Come join us this Friday to find out how to become a sport photographer!
We will be covering all the basics you need to know when doing sports photography. We are going to give you tips and tricks when covering popular sports.
No matter if you're a beginner or amateur or professional, tune in this Friday and see you on Zoom!
Zoom meeting link:
https://zoom.us/…/tJYod-6qrTotGtZgh_1PkAzXkyIAR9ZwwUj6
This event is open to 2021 PhotoClub members only!
Not a member? Sign-up online: unswphoto.com/join-us
---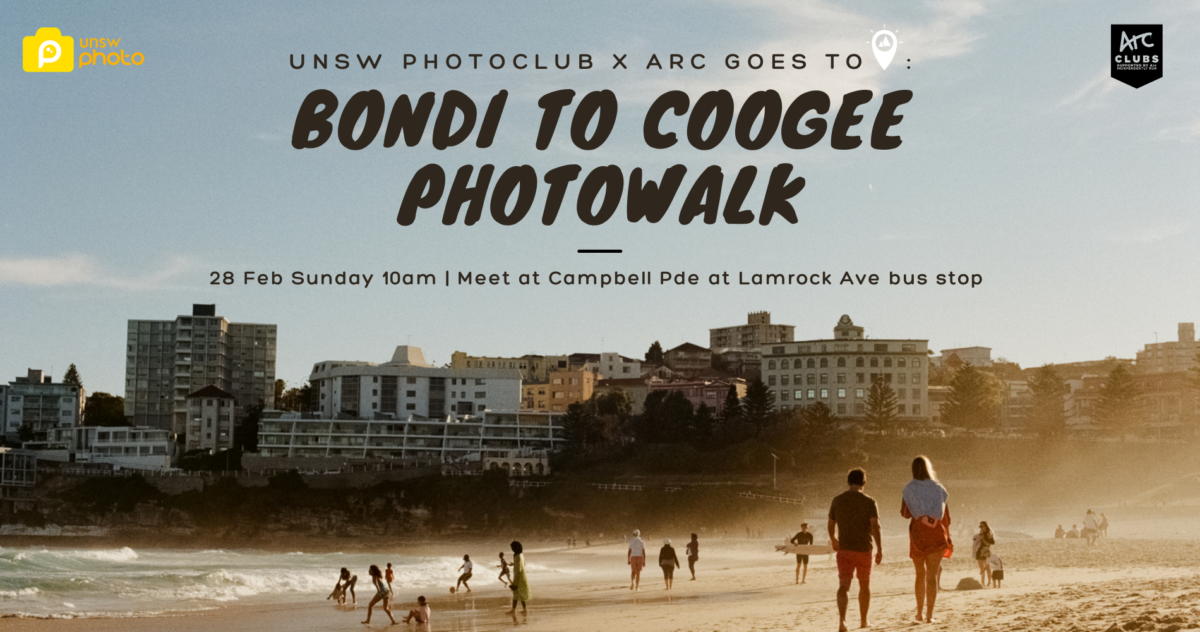 Week 2 Outing: Bondi to Coogee Photowalk w/ Arc Goes To!
Date: 28/02/2021
Time: 10:00am – 2:00pm
Location: Bondi to Coogee Walk

Points of Contact: 

Cynthia (Arc Goes To) – +61 420 769 147 
Jia (PhotoClub) – +61 404 514 903 

*RSVP by registering on Eventbrite via the link below*

Meeting point: Campbell Pde at Lamrock Ave bus stop

The Bondi to Coogee Walk offers an unparalleled journey and awesome views! We've spiced things up a bit this year by collaborating with Arc Goes To! You'll get to experience Sydney's famous beaches and a few local treasures with other UNSW students. One of the best parts: it's completely FREE! 

We will take a leisurely 6km coastal walk, with plenty of stops along the way to capture some insane snaps. 

Register here: https://www.eventbrite.com.au/e/arc-goes-to-x-photoclub-bondi-to-coogee-photowalk-tickets-141633793489?aff=ebdsoporgprofile  

This trip features: 

Photo-taking tips and tricks from PhotoClub 

Sydney's spectacular Bondi to Coogee Walk 

Optional swim at our local-favourite beaches 

What to bring: 

Lunch, snacks, and drink bottle 

Comfortable walking shoes 

Sunscreen, hat, and sunglasses (Slip Slop Slap) 

A camera 

Swimmers and towel (optional) 

Health & Hygiene at Arc Goes To: 

? BYOM (Bring Your Own Mask!) 

? Feeling sick? Please stay at home. 

? Sanitise before you socialise. 

? Check in with us to get started. 

*This event is open to 2021 Arc members only! 

Are you a PhotoClub member who wants to borrow some equipment for free? Check out the list at: unswphoto.com/equipment
---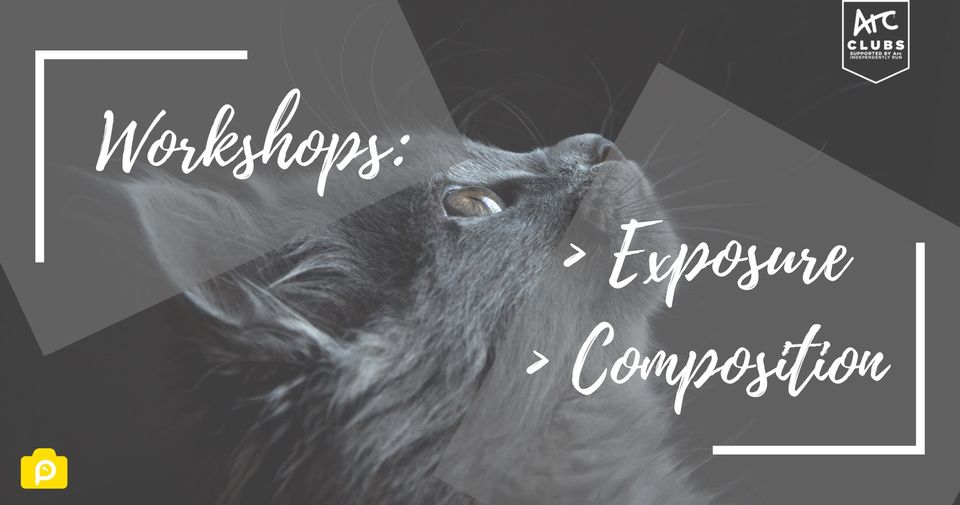 Week 2 Workshops: Exposure + Composition
*RSVP by clicking 'going' on the Facebook event*
Date: 23/02/2021-25/02/2021 (See Schedule Below)
Time: See Schedule Below
Location: Online
Workshop A: Exposure
Date/Time:
Tuesday (23 February 2021) – 1:00-2:00PM
Thursday (25 February 2021) – 1:00-2:00PM
A simple introduction to how a camera works. We will cover aperture, shutter speed, and ISO and how to balance these basic components to take a good photograph.
Workshop C: Composition
Date/Time:
Tuesday (23 February 2021) – 2:00-3:00PM
Wednesday (24 February 2021) – 3:00-4:00PM
This workshop covers all the major rules and guidelines of composition, which will assist you in turning nice photos into great ones. The compositional tools we look at include figure-to-ground, framing, viewpoint, perspective, and many more. We will also deconstruct some famous photographs to see what makes them so powerful.
Link to workshops are confidential and only for members, please refer to your weekly newsletter or contact us on Facebook if you require assistance!