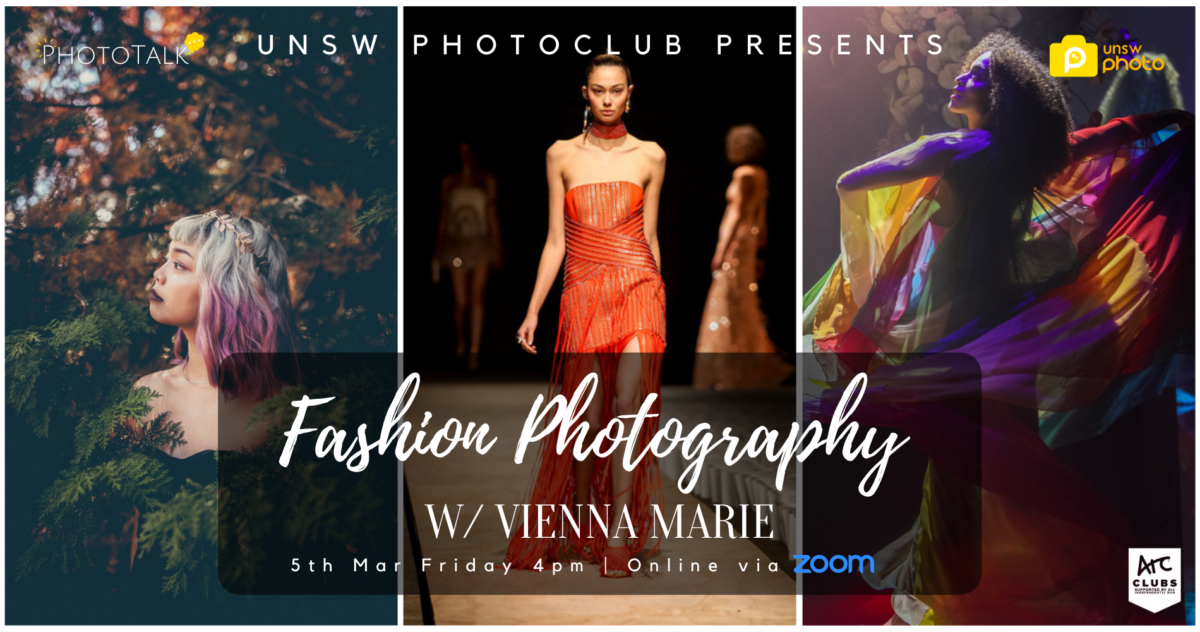 Week 3 PhotoTalk: Fashion Photography w/ Vienna Marie!
Date: 05/03/2021
Time: 4:00pm – 5:30pm
Location: Online
Points of Contact:

Izzaldin – +61 423 388 884
Message us on Facebook or Instagram
*RSVP by clicking 'going' on the Facebook event*
For the topic of Fashion Photography, we are joined by Vienna Marie, a disciplinary designer from Redscope Films who has worked within the industry for seven years where she will draw about her own experiences about the Fashion photography industry. With the topic harnessing in genres of portrait photography, studio/flash and fashion itself, her portfolio today extends to brands such as Sony, Adidas, DJI, Hyundai, Saint Laurent and more. She is featured as one of DJI's Osmo-Pocket official campaign content creators, a Seagate Technology case-study speaker and as one of Sony Australia's go-to photographers/videographers for content creation. Join her for this session as she shares her tips and tricks with a bonus workshop on how to approach Fashion Photography both in-front and behind the lens. 
Zoom link:
https://zoom.us/meeting/register/tJwqcOyurDIsGtVWVz_Fg4LQJ4ZBuVq3iyQY
This event is open to 2021 PhotoClub members only!
Not a member? Sign-up online: unswphoto.com/join-us 
---
Week 3 Outing: Outdoor Shoot!
Date: 07/03/2021
Time: 03:50pm – 5:00pm
Location: Observatory Hill

Points of Contact:
Shadab – +61 469 674 467
Vishnu – +61 466 382 150

*RSVP by registering via the link below*

Meeting point: Observatory Hill Lookout (https://goo.gl/maps/aE8KyFZNJDGLQ5mY7)

Are you afraid of taking photos for your friends & loved ones? Are you afraid that your portrait skills are not up to touch? Portraiture is one of the most popular genres of photography, but not everyone has a chance to practice.

Come to our Outdoor Shoot this Sunday, a twist on our usual Studio Shoot. We'll have an amazing view lit by natural lighting, a helpful Executive team and most importantly, an impressive lineup of models, each with unique individual styles for maximum picture variety!
Don't worry if you are new to photography or nervous that you don't know what to do, as the session will be very beginner-friendly and our helpful team will be there to help you through the whole process!

Registration Required!

This event is FREE but to ensure good health & safety, we're limiting the number of participants. Please complete the following form to secure your spot: https://forms.gle/RkVim6KWH5UzMfb78

*This event is open to 2021 UNSW PhotoClub members only.

Want to borrow some equipment for free? Check out the list at:
unswphoto.com/equipment
---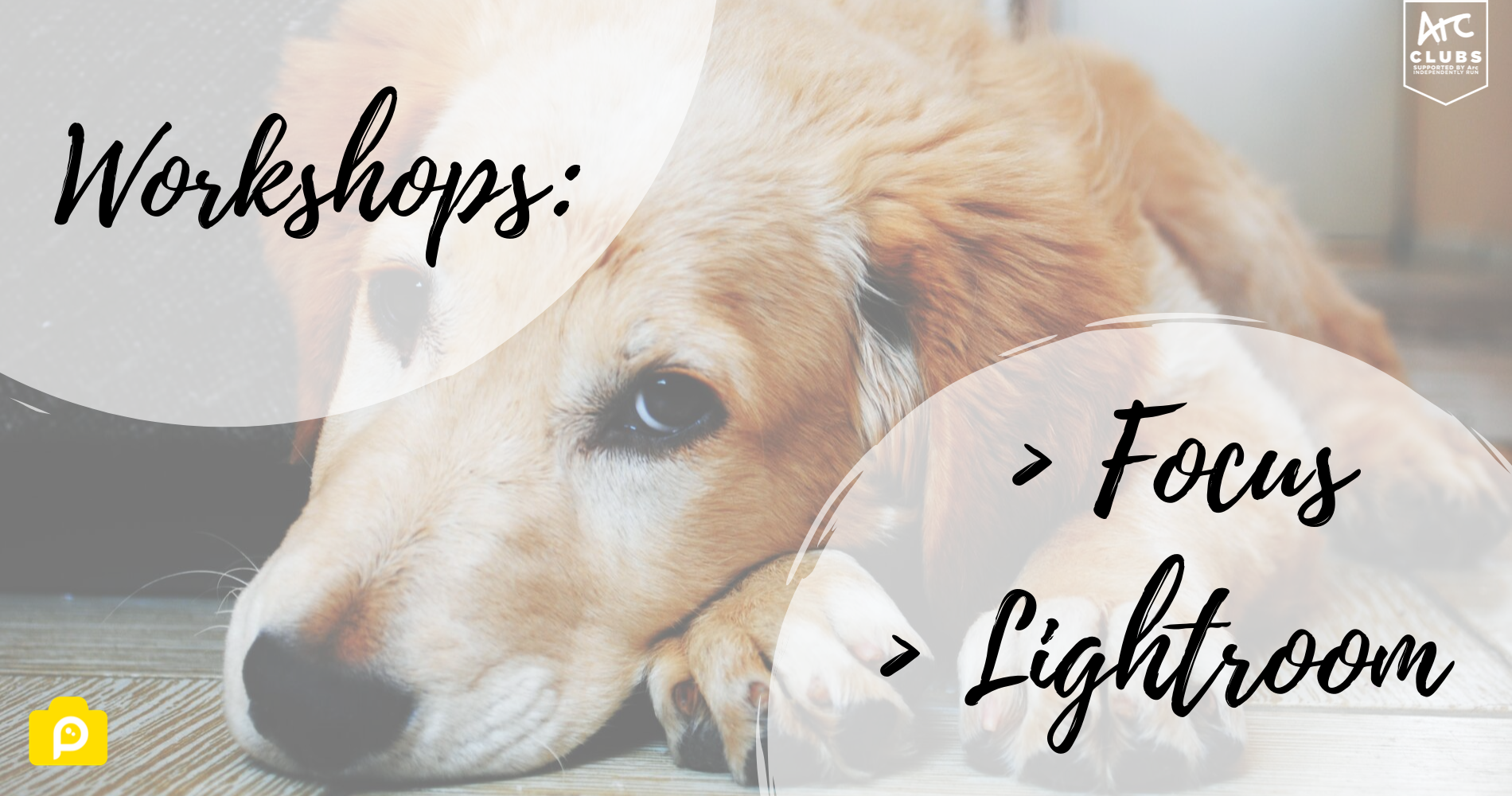 Week 3 Workshops: Focus + Lightroom
*RSVP by clicking 'going' on the Facebook event*
Date: 03/03/2021-03/04/2021 (See Schedule Below)
Time: See Schedule Below
Location: Online
Hey Photoclubbers, we're back with the weekly workshops. This time we have Focus and Lightroom on our plate, two important elements for photography.
Come join us as we teach you the basics of both these components.
We're running two workshops this week:
Focus Workshop:
A complete breakdown of how a camera focuses, its different focus modes, and how to use them to your advantage. We will also be covering some other basics including depth of field, dynamic range, and white balance.
Schedule:
Thursday 4th March 2021 – 2:00PM – 3:00PM
Thursday 4th March 2021 – 3:00PM – 4:00PM
Lightroom Workshop:
Covers how to do post-processing using Adobe Lightroom.
We will cover all the tools available at your command so you get the results that you deserve.
Schedule:
Wednesday 3rd March 2021 – 1:00PM – 2:00PM
Thursday 4th March 2021 – 5:00PM – 6:00PM
Link to workshops are confidential and only for members, please refer to your weekly newsletter or contact us on Facebook if you require assistance!