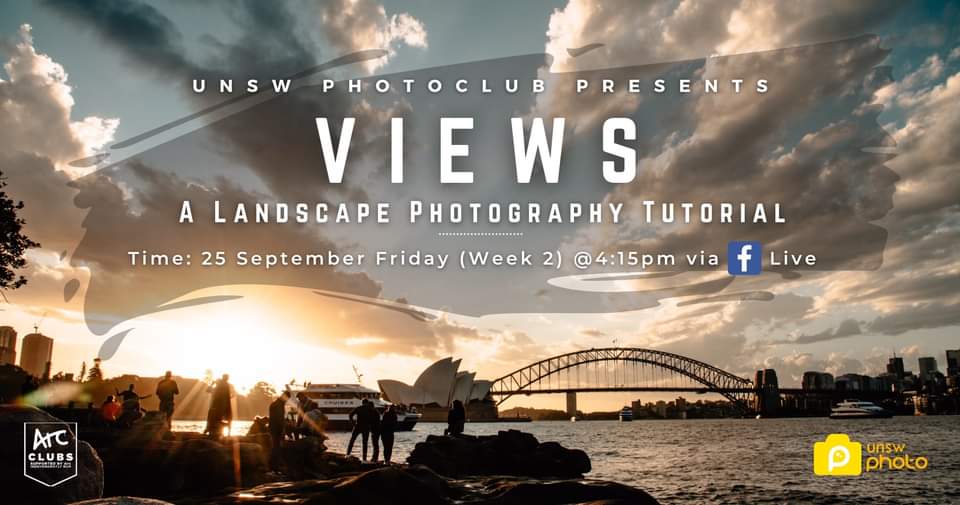 Date: 25/09/2020
Time: 4:15 PM – 5:15 PM
Location: Online!
Points of Contact:
1. Anson – via Facebook Page
2. Izzaldin – +61 423 388 884
*RSVP by clicking 'going' on the event*
For our special tutorial in Week 2, we're going to show you how to take the best landscape photographs ever!
We'll cover the basics of landscape photography such as what makes a good landscape photo, composition techniques, and equipment to use, followed by a demonstration of taking the photos and editing them afterwards. 
What makes this tutorial special? Unlike other tutorials open only to PhotoClub members, Views will be open to the public as it will be streamed live on Arc's Facebook Page!
Link to Arc's Facebook Page: https://www.facebook.com/ArcUNSW
Not a member? Sign-up online: unswphoto.com/join-us