Hello again members!
We hope that everyone had a fairly great  (though rather wet) first week of semester! And for those of you who braved the weather to come for our tutorials on Thursday and Friday, we hope you've learnt something new~
In any case, we now enter a much drier (as of today) second week, and we've got more stuff prepared for you 🙂
–
While we will not be having a Thursday tutorial due to our involvement in Foundation Day (you can come and visit us at our stall, however :D), it's business as usual for Friday!
This week, our tutorial will cover advanced portraiture techniques.
Date: Friday, 29th July 2011
Time: 4:00PM – 6:00PM
Location: Lecture Theatre M10, Chemical Sciences Building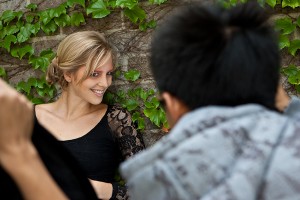 Some of the stuff that we will cover include:
– A run-through of the fundamentals of shooting portraiture
– The pros and cons of different lens and other equipment types
– Methods of simplifying the processes involved so as to make shooting portraits an easier task
– Varied methods and types of compositions, the visualization of concepts and an overall move towards improving the creative potential of portrait shots, and more!
We will also be having a short show-and-tell session on portraits, as well as some simple demonstrations, so you can bring you cameras and practice on your fellow members!
Remember to bring your membership cards for checking!
–
For this week's outing, we will be heading to The Rocks for a casual photographic outing at the Aroma Festival on Sunday (Please note the day!).
Date: Sunday, 31st July 2011
Time: 11:00am – 2:00pm
Location: Meet at Wharf 6, Circular Quay
While we are there,  you can practice your photographic skills and indulge your senses (and lenses), and most importantly have some fun 🙂
Check out the Festival details at their website here.
–
If you have any queries about the events, please contact:
Clarissa: +61 421 796 998
Renny: +61 401 027 192
–
In other news, don't forget about our ongoing  Photobook Competition!