RSPCA Cupcake Day was on the 16th of August, and UNSW Photoclub took part in this meaningful fundraising by having our very own bake sale just yesterday! We put up a stand outside UNSW Main Library, with a table full of beautiful and salivating cupcakes that were baked by friends of our newly-minted President – Clarissa! This fundraising wouldn't be possible without her Masterchef friends, Martina and Michelle (that's alot of 'M's!).
We raised a total of $877 for RSPCA, giving homeless pets their homes now!
Barely an hour into the sale, our table was attracting a huge crowd with everyone gawking and purchasing cupcakes!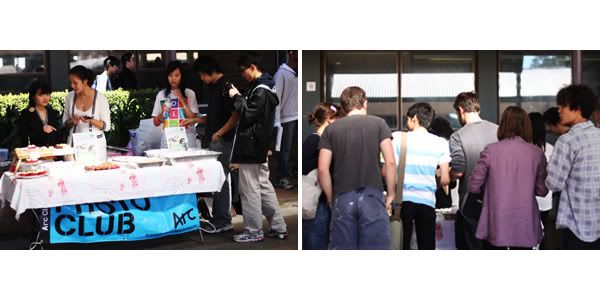 Disclaimer: UNSW Photoclub is not responsible for your rumbly tummies after looking at the following photos 😛 There were a variety of flavours to choose from, and this is Red Velvet.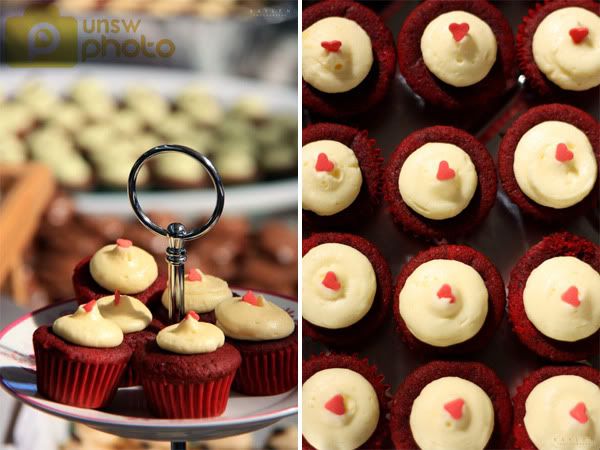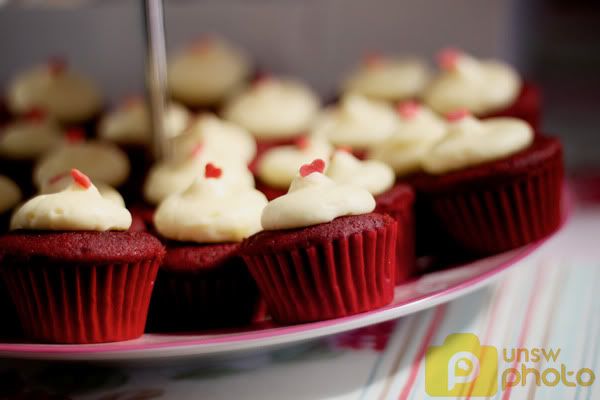 And here are the bigger cupcakes for a larger dose of the sweet treat!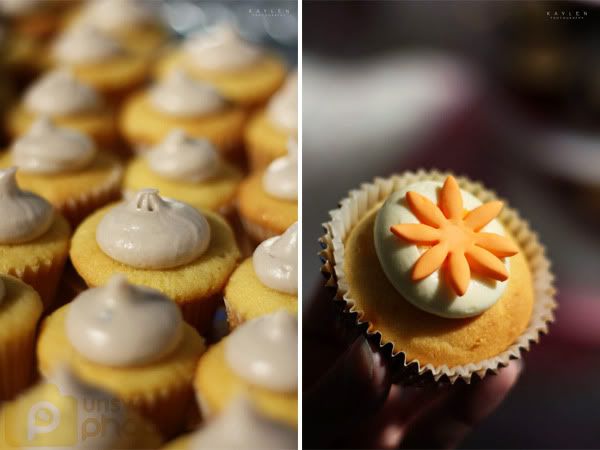 These are the Chocolate and Passionfruit flavours…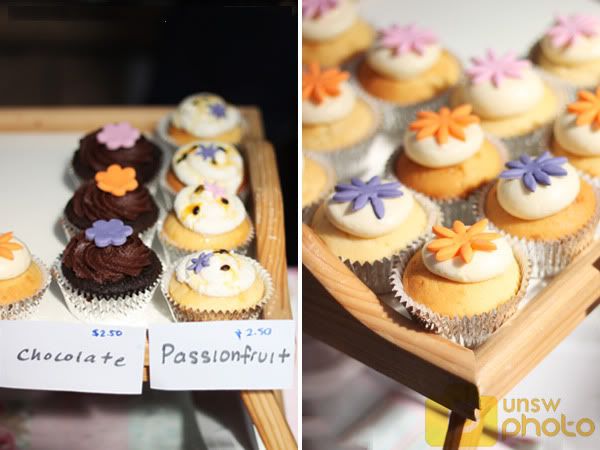 You can never go wrong with Chocolate, it's everyone's favourite!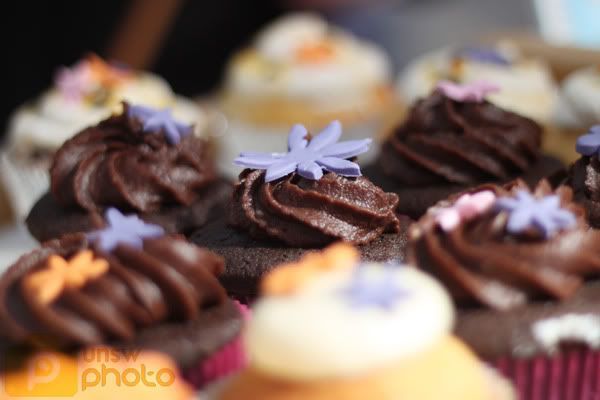 Malt and Espresso cupcake, topping it off with a little coffee bean. The aftertaste that lingers in your mouth is awesome!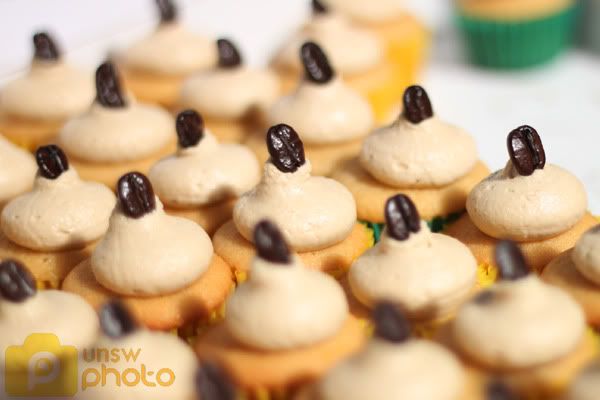 A combination of Lavender, Cream Cheese and Honey!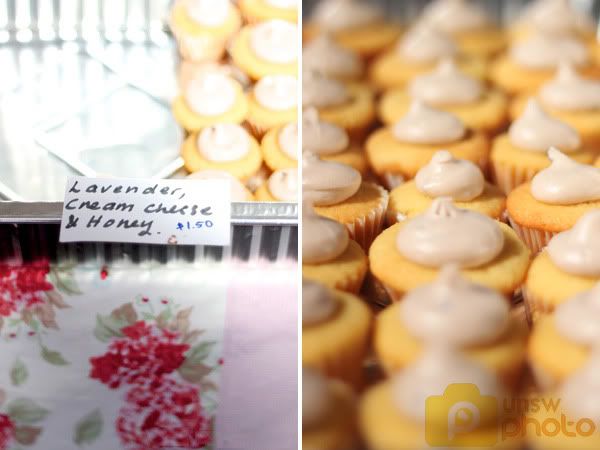 Dark Chocolate Chip and Mint gave the tinge of green to the icing!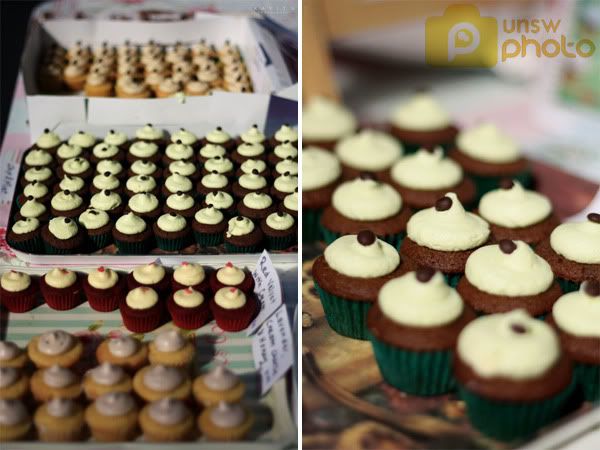 Our very own Photoclubbers dropping by to lend their support!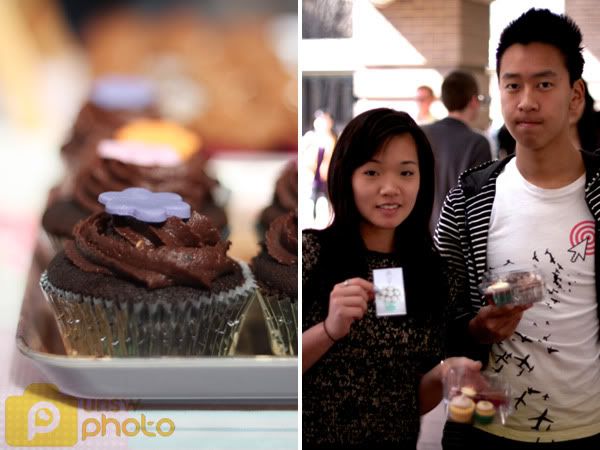 Large cupcakes were baked by Michelle, and the smaller ones by Cupcakes by M. Look at the gorgeous bouquet of cupcakes!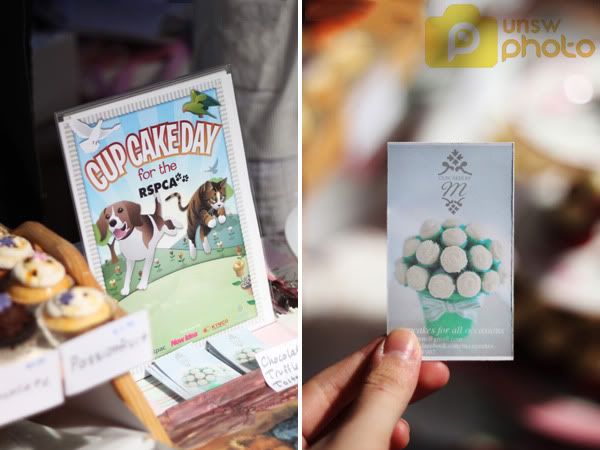 Armed with a camera and these aesthetically-so-pleasing cupcakes, it's as if we went to photo heaven! It's definitely a great subject to shoot, and you can let your creativity run wild and have a bit of fun setting up a shot or two.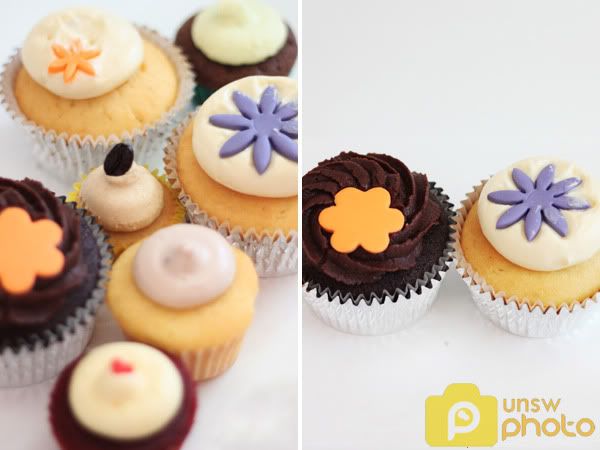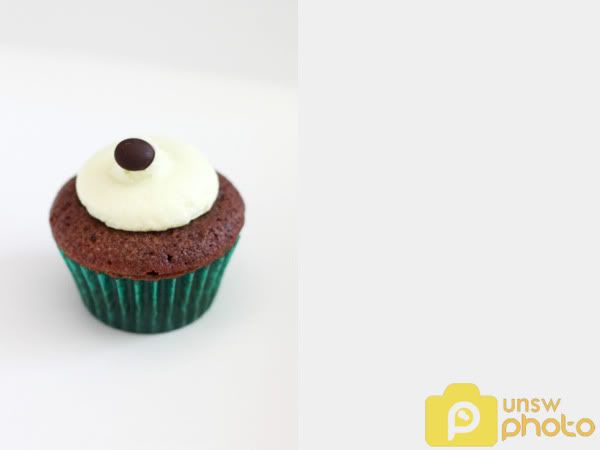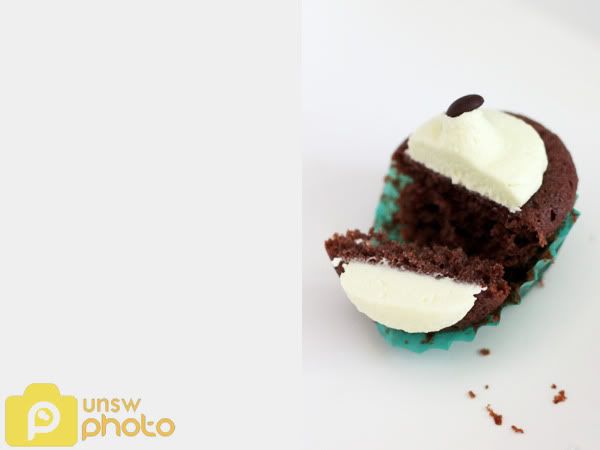 UNSW Photoclub is glad to be part of this bake sale all in the name of fundraising, and probably a good opportunity for some of us to practice food photography. All the hard work goes to Miss President Clarissa for organising, bakers Martina, Michelle and Napat and all who lingered around to help. Most of all, a special mention of thank you to all the kind customers who bought the cupcakes and do your part for the homeless pets.
We certainly look forward to more of these opportunities in the future.
**
Above photos shot by Renny Toh and Letty Lim.
Both of us used the 50mm, f/1.8 for the above shots. This lens can be bought at a great price from GEORGES!
Georges Camera
387 George Street Sydney
Ph: 02 9299 2323