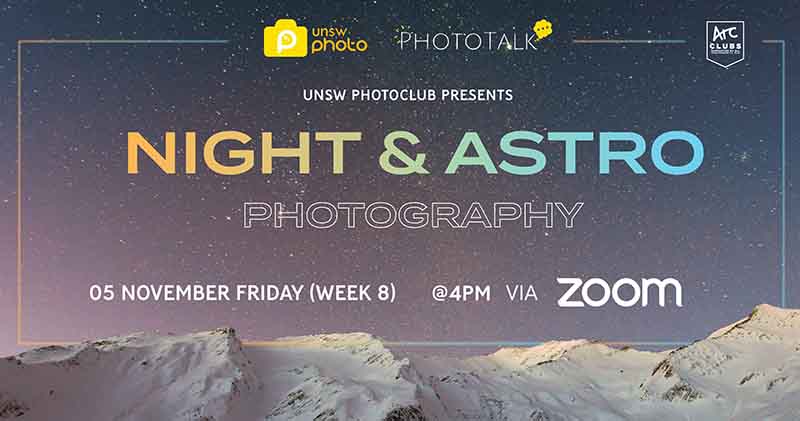 Date: 05/11/21
Time: 4:00pm –5:00pm AEDT
Location: Online via Zoom
Struggling to get clear photos at night? Come to our Night & Astro PhotoTalk to learn some simple tips and tricks to produce clear photos in the dark. We'll also be discussing how to start or ace your astrophotography. Come along to learn how to produce beautiful landscapes in the night and take clear photos in the dark!
Zoom Link and Registration:
https://us06web.zoom.us/meeting/register/tZYlc-igqzkqH9HEwJ1_KD9Jh7Vq3HFCvtMy
*This event is open to 2021 PhotoClub members only*
Not a member? Sign-up here