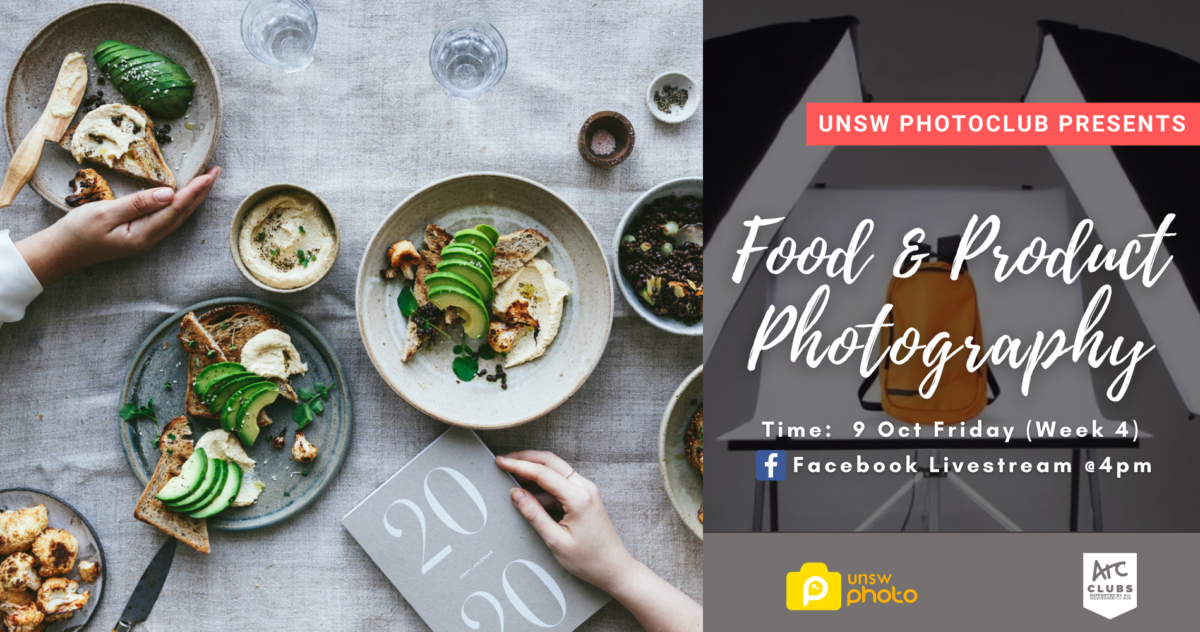 Week 3 Tutorial: Food & Product Photography!
Date: 09/10/2020
Time: 4:00 PM – 5:00 PM
Location: Online!
Points of Contact:

1. Anson – via Facebook Page
2. Izzaldin – +61 423 388 884

*RSVP by clicking 'going' on the event*

Food and product shots on insta profiles or official campaigns are so attractive that they never fail to catch one's eye. Want to take your skills to the next level? Join us this Friday as we show you the ins and outs of Food and Product photography. Feel free to send in your own food/ product pictures so we can tell you how to improve them in real-time! Keen to see you guys online!
Do send in your own food/ product pics via this link (https://forms.gle/UUDkSATmz6JpS6H59) if you're interested in getting a live feedback!  

Link: https://www.facebook.com/groups/unswphoto2020/permalink/882386175629502/

Not a member? Sign up online: unswphoto.com/join-us