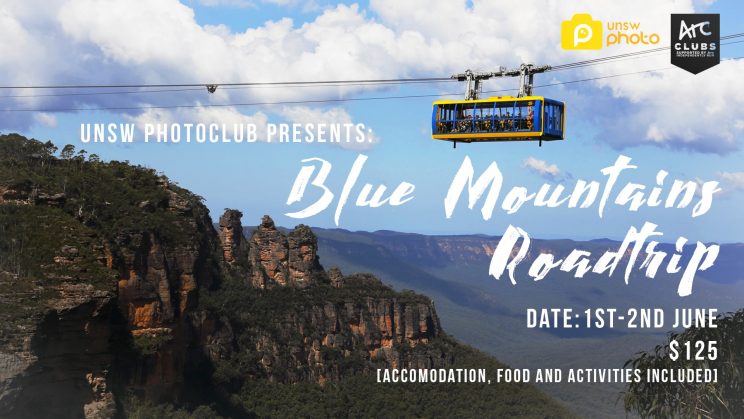 Where?
Blue Mountains!
When?
1st-2nd June 2019
What's Included?
Accommodation, ALL activities (including Scenic World) and ALL food
Deadline
Sunday 7th April 23:59 (Week 7)
Have you been waiting? Well we've got the first photography trip of the year for you! We're off to the Blue Mountains 😀
We'll be observing the majestic scenery, riding the Scenic World cable cars and train, exploring Wentworth Falls and the Leura Cascades and experiencing more photography activities/hot spots! We will also of course seek astrophotography on Saturday night!
All food will be included, lunch and dinner on the first day and breakfast and lunch on the next! Please note transport will be by train using an opal card. It will be a max of ~$10 for the whole trip.
There's lots of fun to be had, from the activities, to spending time with fellow enthusiasts and meeting new friends and most importantly, forming lasting memories.
Price for ARC members is ONLY $125, and $140 for non-ARC members.
If you wish to go, please fill out the following google form: https://goo.gl/forms/GqrsqB8hFEWqGbx13
If you have any questions about the trip, feel free to message us on Facebook or email us:
events@unswphoto.com
*This is open to 2019 PhotoClub members only. If you are not a 2019 member yet, don't worry, simply add $5 to the RoadTrip cost and let us know!
Your 2019 Blue Mountains RoadTrip Team led by Christopher, Ted and Michelle.