Street photography + pizza critique night again attracted a large number of members to this Photoclub event! Then there's the city walkabout. Though the rain was perpetually heavy, it did not dampen the members' mood and enthusiasm in participating in the walk, that's awesome :D:D:D Photos shall do the talking next.
But firstly, good news good news! We raised a total of $345 that will go right into the Japan Earthquake Relief Fund. Thank you all for your generosity, it was greatly appreciated 🙂
And how about some introduction next. These are the newly-minted executives for the club, who will aid in the operation since our membership grew exponentially 😀 You'll see them around more in the future!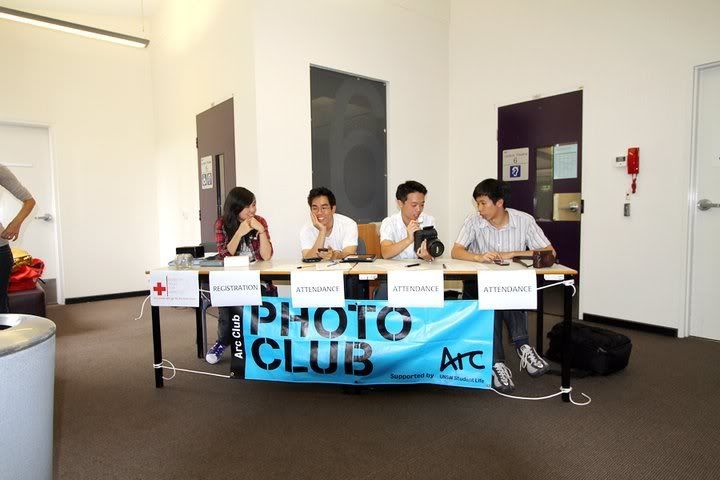 Pizza nomsnoms-ing time! Food binds 🙂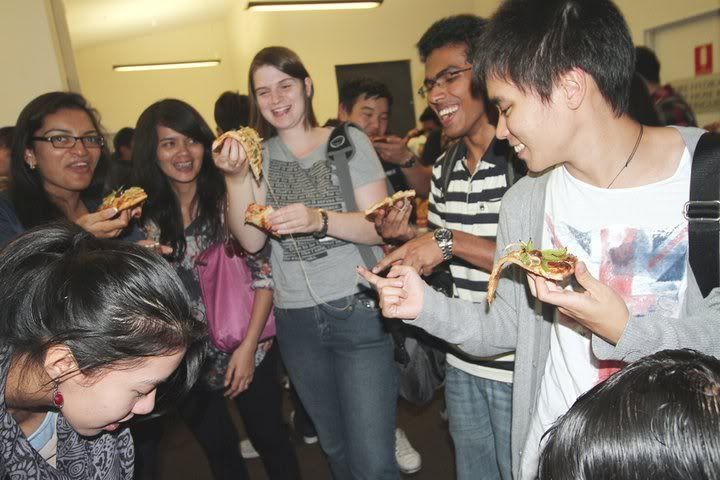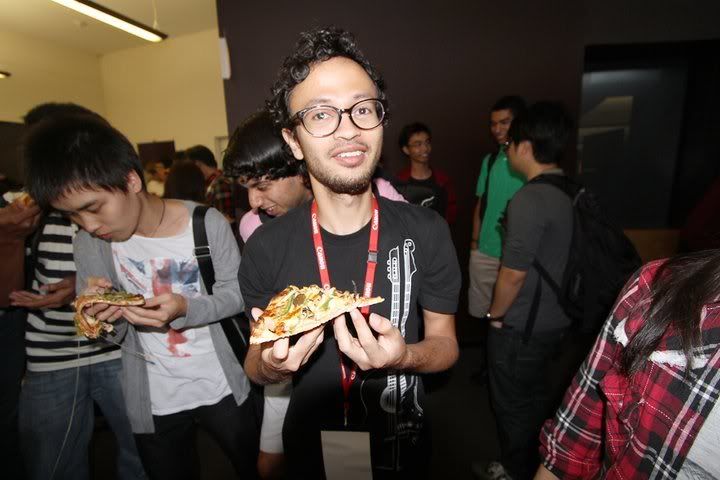 And the frenzy when everyone whipped out their cameras.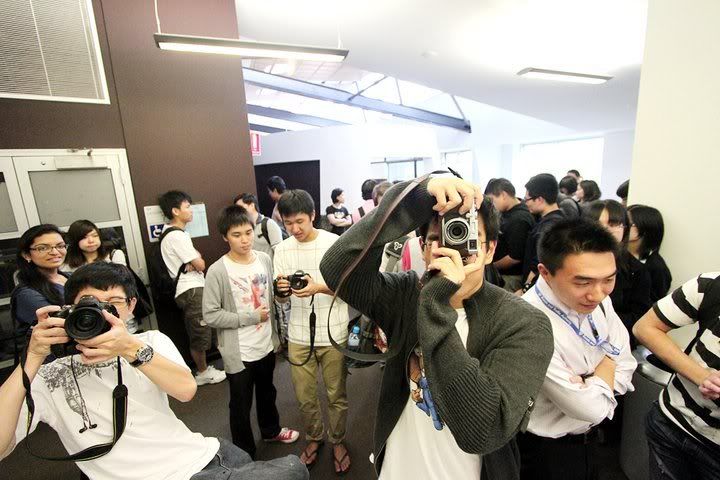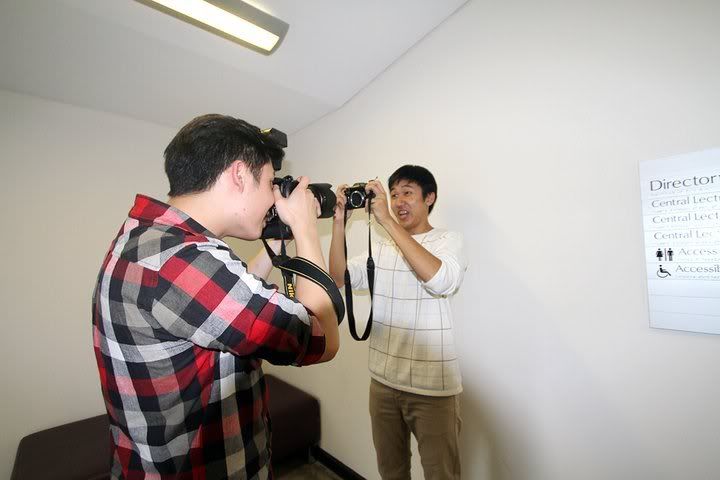 Walkabout around The Rocks, despite the annoying rain that just wouldn't cease.
Oops upturned brolly.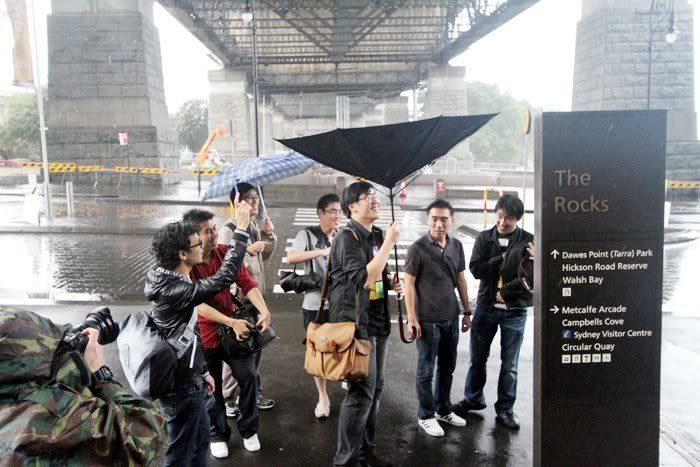 Shoooo Maannyy Peeeeepurrr. Thank you all for coming, hope you had a fun time with the rain and your camera 😀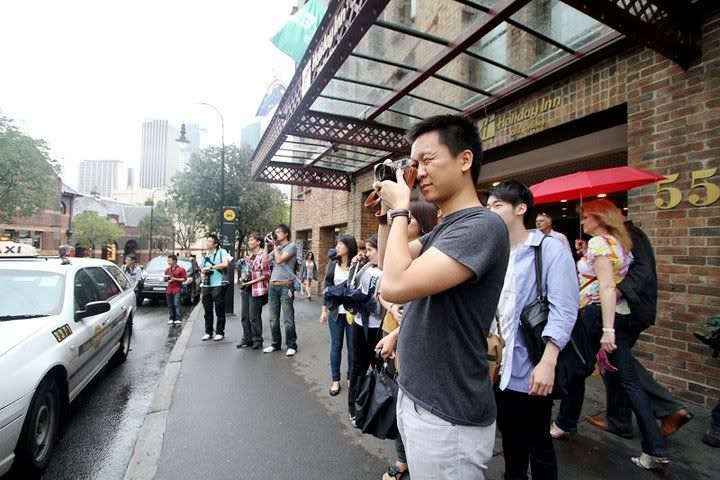 I can't help but say the dog and Adam looks uncanningly alike 😛
Feel free to give us feedback (good or bad, doesn't matter) on the workshops and outings that you'd attended so far, so that we can offer you guys a better workshop, and a even more exciting outing 🙂
This Friday's workshop will be on Portraiture (!!!) and Natural Light, we'll have our v experienced Club Consultant Nick to take us through the workshop. And on Sunday that same week, successful registrants of the Model Workshop will get to shoot with professional models on campus! Get excited already, people! :D:D:D:D
Till then, have a good week ahead. (Although Monday did came a little too fast T_T)