The Studio Lighting Workshop was held today, with three 2-hour sessions, giving 18 of our Photoclubbers the chance to get a taste of what it's like to work in a studio setting. 1 make-up artist, 3 models, and 18 photographers, we hope all of you who participated enjoyed this workshop! I'm sure those who came had taken heaps of awesome photos, and I urge all of you to send in your photos either through the club email (unswphotoclub@gmail.com), or tag @UNSW Photoclub on Facebook. And your work might be featured on the next blog post!
While all of you are looking through and editing them, I'm sure the other members wanna take a peek into what exactly happened during the workshop. Here's the "exclusive" behind-the-scenes! 😛
Before each shoot, there are a lot of preparation work to be done like what Mr President is doing. Adjusting the lights….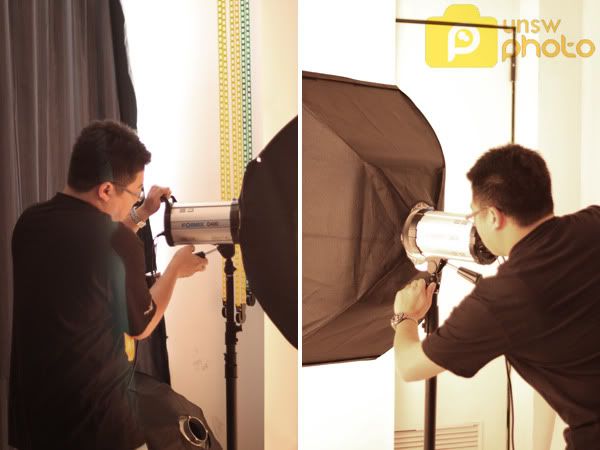 Testing out the settings…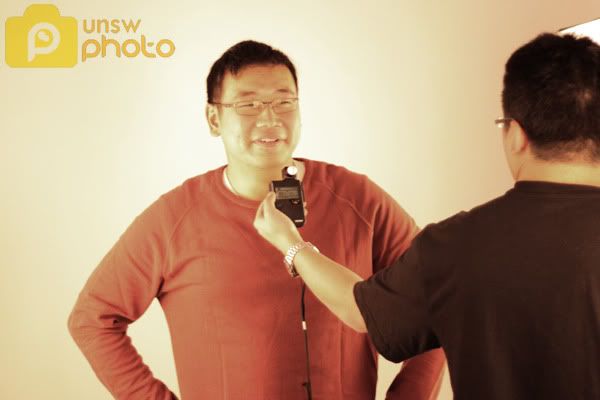 And looks like everyone wants a shot of Mr Benny!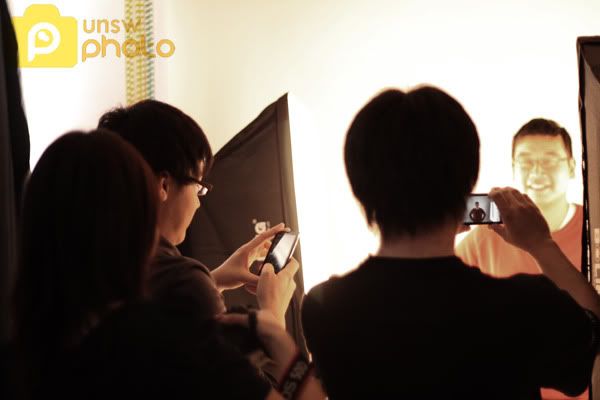 While the photographers side are doing up the flashes and softboxes, the models and make-up artist were not idling either. Who would go in front of the lens without make up? 😛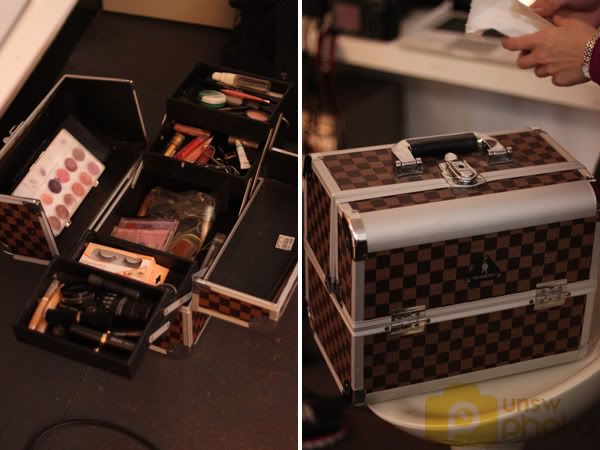 One of the models for the earlier session, Emily, touching up on her make-up.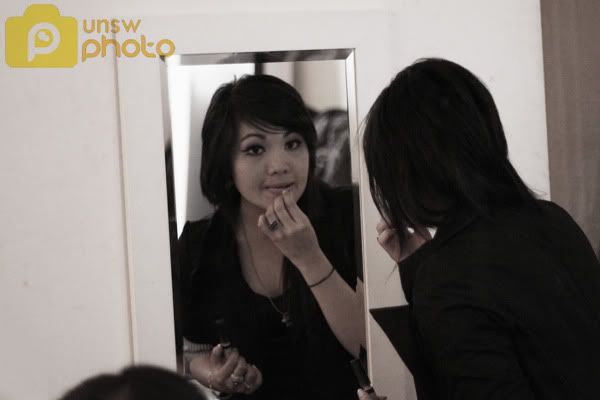 And here's Daisy and the make-up artist!
There were also chunks of accessories for the models!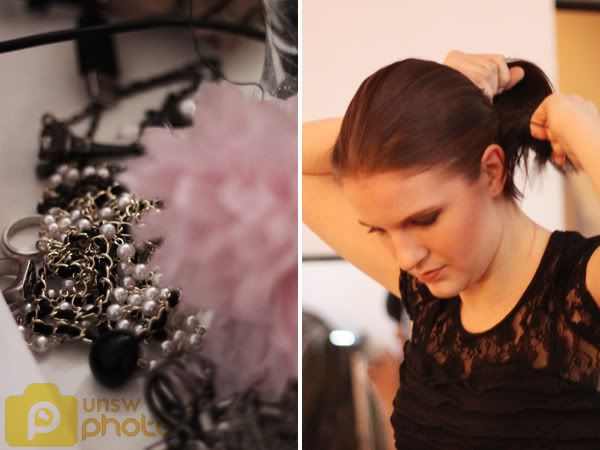 Including fake lashes 😉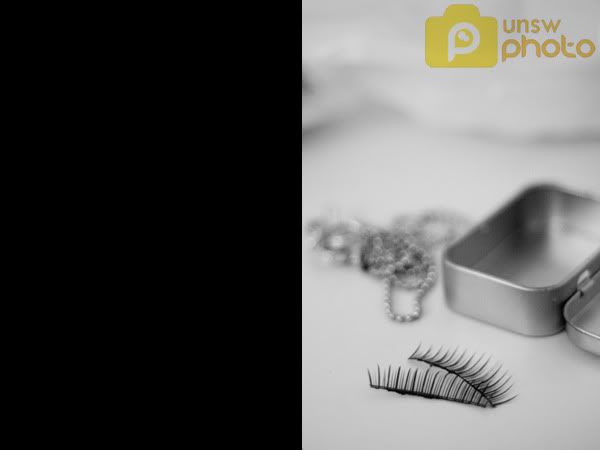 When make up is done, and lights are up. It's time for some ACTION! The posing and snapping starts right from this point!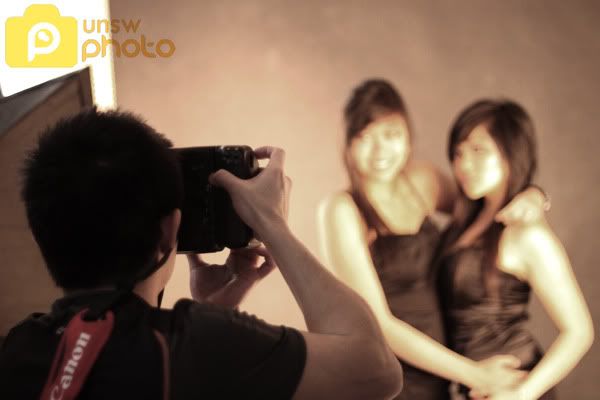 There are also props like this ladder, a suitcase and basically any other things you could find around the studio.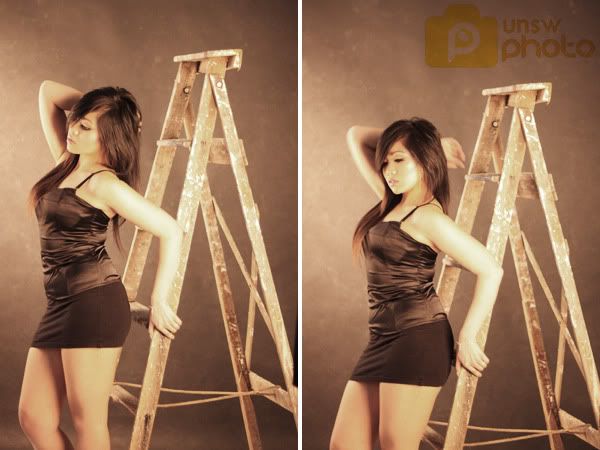 Photos make everyone happy!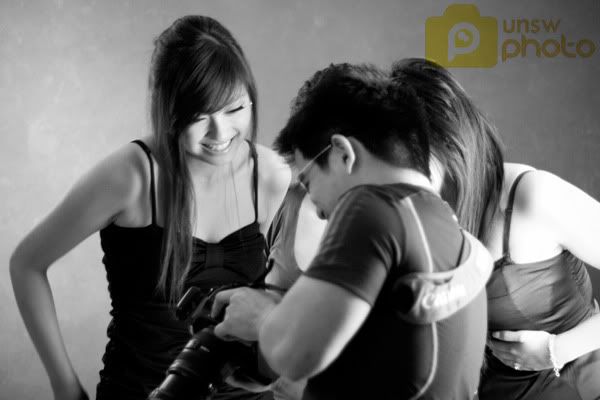 Our very thoughtful P and VP also put up a slideshow of the possible poses that could create a great studio shot. Or to trigger any inspiration you might have!
Camaraderie. Sometimes it's not just about photo-taking, you'll make good friends within the club 🙂
ARC is in our presence wherever we are!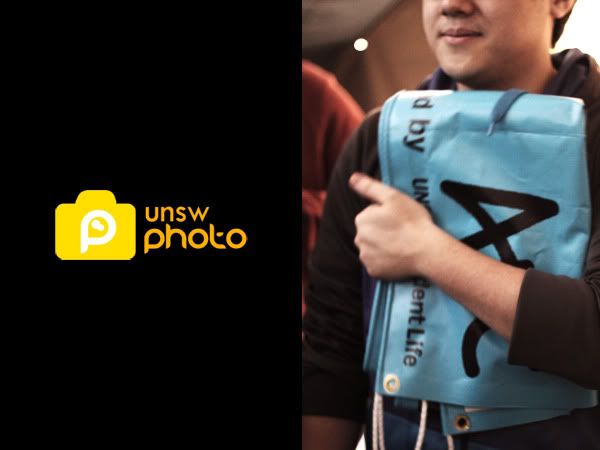 This is just a reminder that the no shoes are allowed on the backdrop!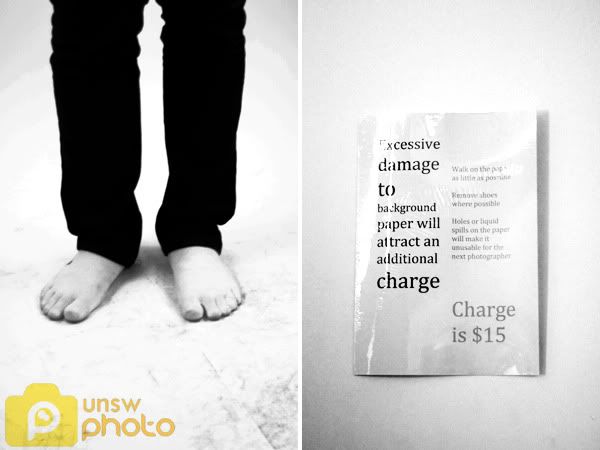 If you are with us long enough, you'd know that the unofficial rule of Photoclub is to have an iPhone 😛
Can you believe your eyes that this very picture is taken by an iPhone 4? To be completely honest, I can't. It certainly could easily pass off as a DSLR-quality photo! *awed*
This is just a sneak peek to what's coming up next. In the next post, we'll present you all the glamorous shots, so STAY TUNED!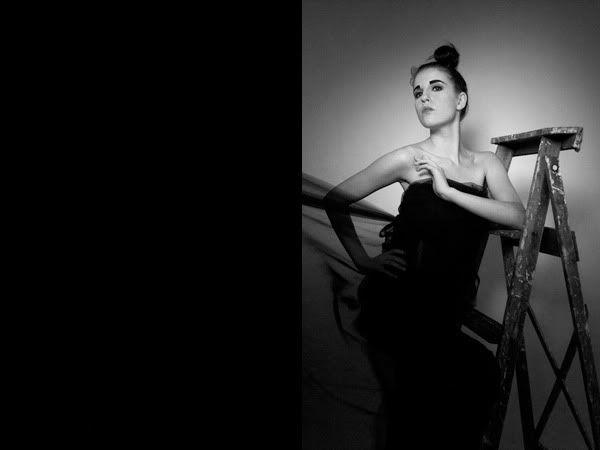 Have a great weekend!