PAST EVENT
Join us for an evening of photography-talk with guest speaker Daniel Boud a.k.a "The Boudist"
This is a free event hosted by UNSW PhotoClub and is open to the public.
You can RSVP by clicking "I'm attending" here!
Date: FRIDAY 20 MAY 2011, 5PM.
Location: CENTRAL LECTURE BLOCK 6, UNSW, KENSINGTON CAMPUS
If you have any queries, feel free to ask them on the Facebook event page, or email us at events@unswphoto.com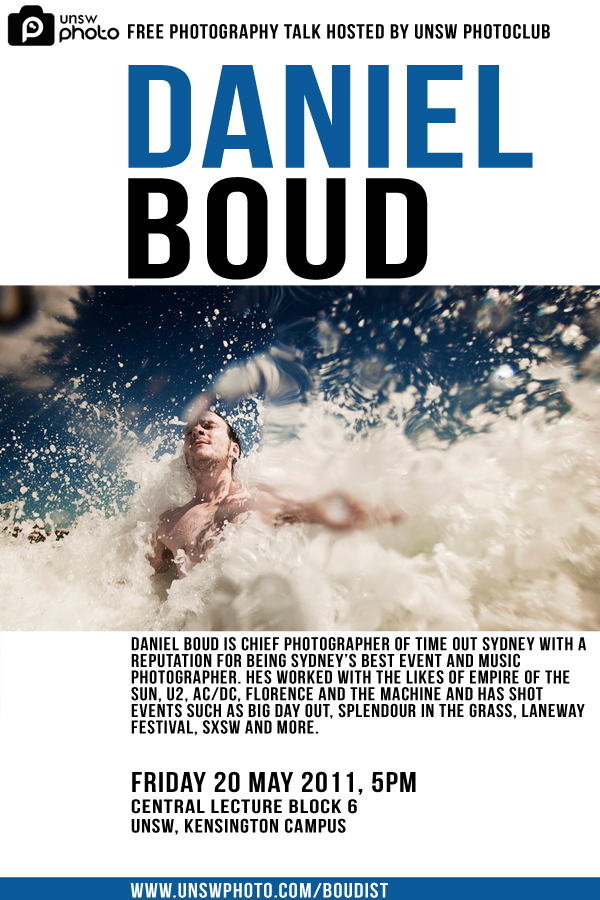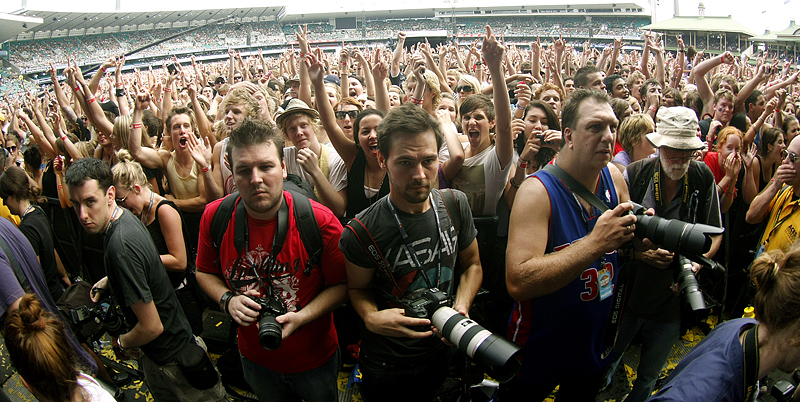 Daniel has been published in: SPIN, Rolling Stone, NME, Vanity Fair, The Sydney Morning Herald, Dazed and Confused, Nylon, Drum Media, and  Mess and Noise. Daniel has been commissioned by: Sydney Festival, Foxtel, Vivid Sydney, EMI, Laneway Festival, General Pants, Sydney Opera House, MTV, University of Sydney and more.