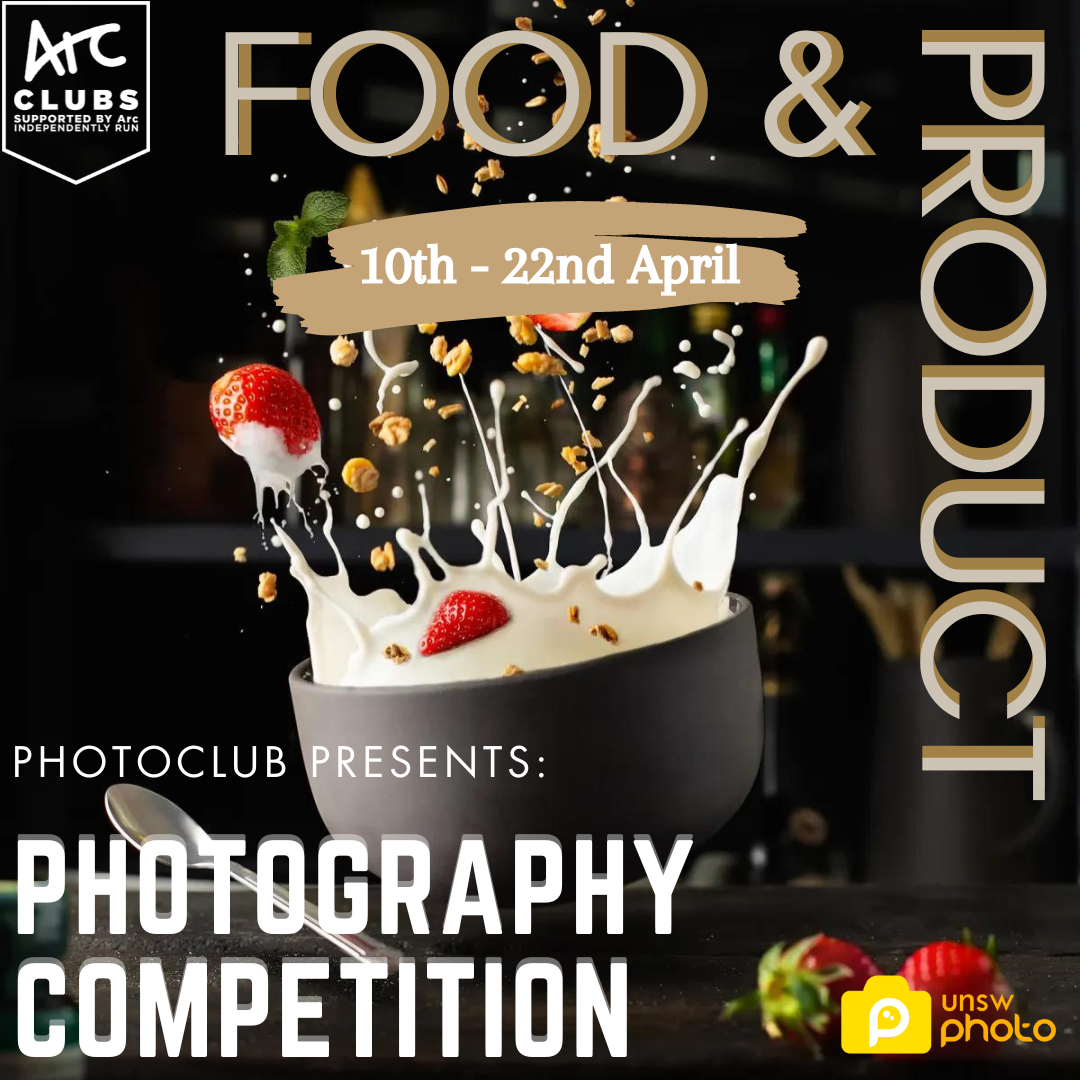 UNSW PhotoClub is back with another delicious competition; just for you!
The competition theme is: FOOD AND PRODUCT PHOTOGRAPHY
Don't you have multiple photos of food in your gallery ready to be shared?
How about those mini figurines, and cameras you have been taking a picture of? Be it Asian, Lebanese, Indian, Italian or whatever cuisine you fancy. OR Lego or Coca-Cola cans, We can't wait to see your photos!
Join now and get a chance to win:
1st price – Uber eats $30 gift card
2nd price – Uber Eats $20 gift card
3rd price – Starbucks $10 gift card
Submit your photo here now: https://docs.google.com/forms/d/e/1FAIpQLSfTXy44mlfPe8fYARZvEPyUgJ7sK0v9Rj5_oUaXp0tv8Lt5Zg/