Did you miss out on our award-winning RoadTrip to Tasmania and feel a bit FOMO? Got nothing to do in the term break but want to go on an adventure? Always wanted to explore the wild alpine country of New South Wales?
Well, WAIT NO LONGER!
UNSW PhotoClub presents, End of Year Road Trip 2022!!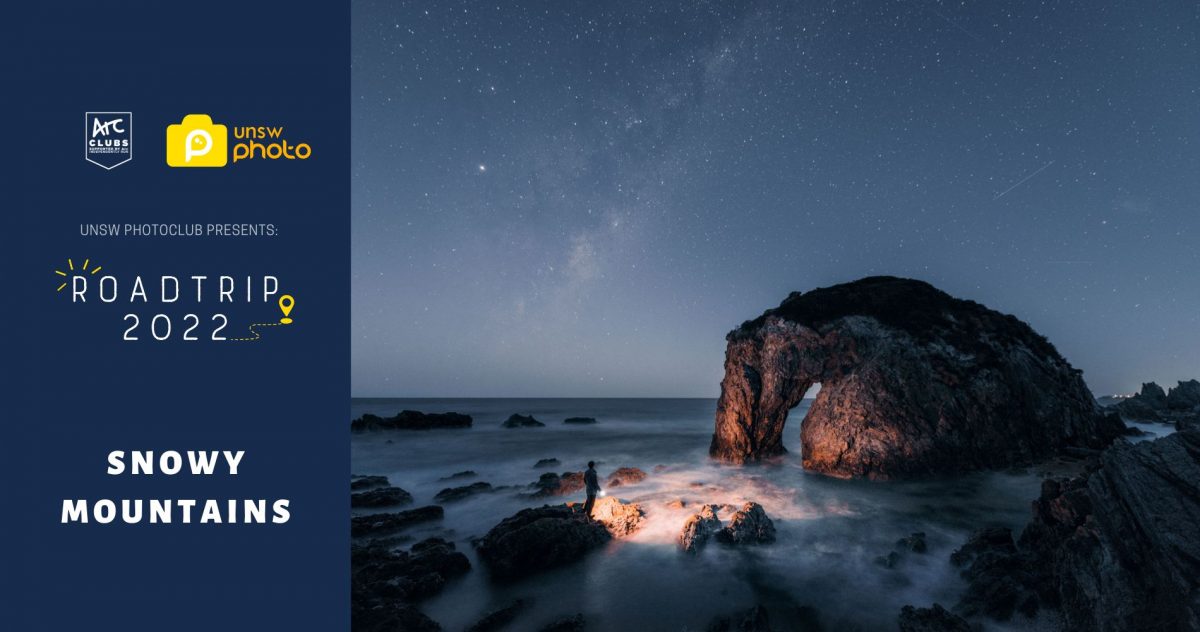 During the end-of-year term break, UNSW PhotoClub is bringing you and your favorite PhotoClub buddies from the wild alpine country of the Snowy Mountains region in NSW to the cool waters of the NSW South Coast to enjoy a few days of hiking, photography and relaxing to cool off from the university year (and the 40 degrees Aussie summer temperatures).
Join us as we go for an alpine adventure over 4 days and 3 nights climbing Australia's tallest peak, Mt Kosciuszko, whilst exploring the picturesque alpine lakes and landscape along the way.
We'll traverse the inland alpine landscape aiming to catch the sunrise while admiring the wild natural beauty of Lake Jindabyne and travel to the cool blue waters of the Tasman Sea on the East Coast of Australia exploring the natural wonders of Camel and Horseshoe Rocks at sunrise and getting a cultural induction into the history of all things cheese at the internationally recognized Bega Cheese Heritage Centre in the town of Bega.
So, what are you waiting for? Come along and experience the best that the New South Wales Alpine country and South Coast has to offer with like-minded photographers like yourselves!
Register for your spot by clicking here now! Or risk FOMO again ?
SPOTS ARE LIMITED SO GET IN QUICK! Make sure you follow the instructions on the form carefully to secure your spot today!
DEADLINE IS SATURDAY, 12th NOVEMBER 2022!
As a rough estimate, we expect this trip to cost around $460 per person, $440 if you're willing to drive on the trip. This price is expected to include accommodation, transport and some food for 4 days and 3 nights.