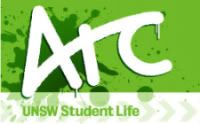 Hey guys!
Good job for making your way to this post at 10PM! (or later…)
After a great turn out the first time round, I'm here to announce to you the details for registering into the 2nd Studio Model Photoshoot for Semester 2!
First Studio shoot can be viewed here: LINK
documented here: LINK
This would be a great chance for you to put what you've learnt from previous Studio Lighting tutorials as well as Fashion/Portraiture photography.

Best of all –
– You DON'T need to own a camera (You can bring a SD card on the day and use the club's Nikon D3000, Let us know in advance)
– You DO need to have some sense of composition, otherwise we will give you tips on model direction at the start!
– Beginners are welcome! You will be given a run down on the day.
However there are limitations to this workshop and a fee is involved. We are running a total of 2 sessions (for members to allocate themselves to), and each session runs for  2 hours (plus buffer time) and will have a maximum of 6 participants.
**These workshops have been really popular since semester 1 and gets filled up, Really Quickly
DATE: Saturday, 9th October 2010
Sessions: (Please choose 1!)

(#1) 12:00PM-2:30AM
(#2) 2:30PM-5:00PM
————————————–
COSTS:
$30

(ARC MEMBER), 

$35

(NON-ARC MEMBER),

$40

(OTHERS – NON UNSW PHOTOCLUB MEMBER)
***WE WILL EMAIL YOU AN AMOUNT TO PAY – Once we've clarified your status
WHAT are you paying for?
– Studio Hire
– Hiring a Professional Model for your session.
– Make Up Artist (TBC)

Studio details will be emailed out to successful participants – Location is easy to get to, around CBD/Paddington Area.
So, HOW do you sign up?
Simply fill out the form: HERE
The first 12 sign up's will make it in. DO NOT HESITATE!
HOWEVER if you participated in the FIRST Studio Shoot; we are only allowing 2 people from the first one to join the second shoot. Unless of course we don't get enough people interested, then you can come!
WHEN do you find out if you're in or not?
We will post on the website when all sessions are full. The successful applicants will be contacted within 24 hours of closing.
Process after being accepted?
You will be emailed with details of the day; following up with payment. Once models have been confirmed you are able to tell us what sort of shoot/styling you want to do, and we will try our best to collaborate!
Now Register Away! & Goodluck

i applaud you for reading up to this line and not clicking the link already 😉