Why Join?
Everyone is welcome join! You don't need to have a fancy DSLR.
Meet new friends & have fun!
Learn new photography techniques!
Free access to all tutorials and workshops!
Free stuff and discounts from our sponsors!
Job opportunities – Wedding/Event Photographer
Meet industry professionals
Professional experience – Assist REAL professionals!
Attend exclusive tutorials led by industry professionals
Membership Benefits
As a member, one is entitled to the following benefits courtesy of our sponsor, Georges-Camera Store.
ARC MEMBERS

Get discounts for any paid club events e.g. Model shoots. Discount is at least 10%
GEORGES

You will receive a Georges VIP card when upon sign up. You will get amazing in-store benefits such as:

20% off all accessories including: memory cards, filters, tripods, binoculars, backpacks, cases, bags, batteries, lens hoods, camera grips and more!
2 year warranty on all purchases
Unlimited 1 on 1 lessons with the in-store professional photography instructor
PIZZA MAN, RANDWICK

Vouchers for discounts on their delicious pizzas
EQUIPMENT LOAN FROM US

As a member, you are also entitled to loan our club equipment including DSLR cameras and lenses.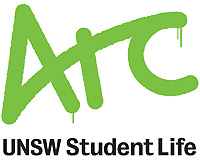 Membership Options

Eligibility

Arc

Non-Arc

Cost

$5

$10
Arc is free to join if you are a UNSW student. Non-Arc therefor applies to people who are non-UNSW students and those who have not registered for Arc.
How to Register?
To join up, you can download the Membership Application Form Click Here! Fill in the form and return the completed form at any of our tutorials or outings. or just show up and fill in the form on the spot! Tutorials are held on Fridays, and details can be found on the main page of the club's website and Facebook page.
Update Your Information
Have you changed any of your information recently?
Or have you not received any of our emails?
Update your information or confirm your email now!