How To Register?
You can sign-up to UNSW PhotoClub in person:
At any of our events.
At O-Week term 1 (11-15 February 2019) or O-Day term 3.
OR you can sign-up now by filling in this form and bank transfer:
Like our Facebook page or check our website for regular updates on all upcoming events. We hold regular meetings every Friday from 4pm.
I'm not a UNSW Student. Can I still join?
Certainly! We welcome all members.
Just note that you will have to pay the non-ARC membership fee.
You can join here
Why Join?
Everyone is welcome join! You don't need to have a fancy DSLR.
Meet new friends & have fun!
Learn new photography techniques!
Free access to all tutorials and workshops!
Free stuff and discounts from our sponsors!
Job opportunities
Meet industry professionals
Attend exclusive tutorials led by industry professionals
Membership Benefits
As a member, you are entitled to the following benefits courtesy of our sponsors Georges Cameras, Charing Cross Photo and Arc @ UNSW.
For more detailed information on the benefits click here.
EQUIPMENT LOAN FROM US

As a member, you are also entitled to loan our club equipment including DSLR cameras and lenses.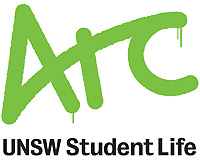 Membership Options
Category
Arc Member
Non-Arc Member
Remainder of 2018 & 2019
$10
$20
Arc is free to join if you are a UNSW student. Non-Arc therefore applies to people who are non-UNSW students and those who have not registered for Arc. The rate above is for 1 year.